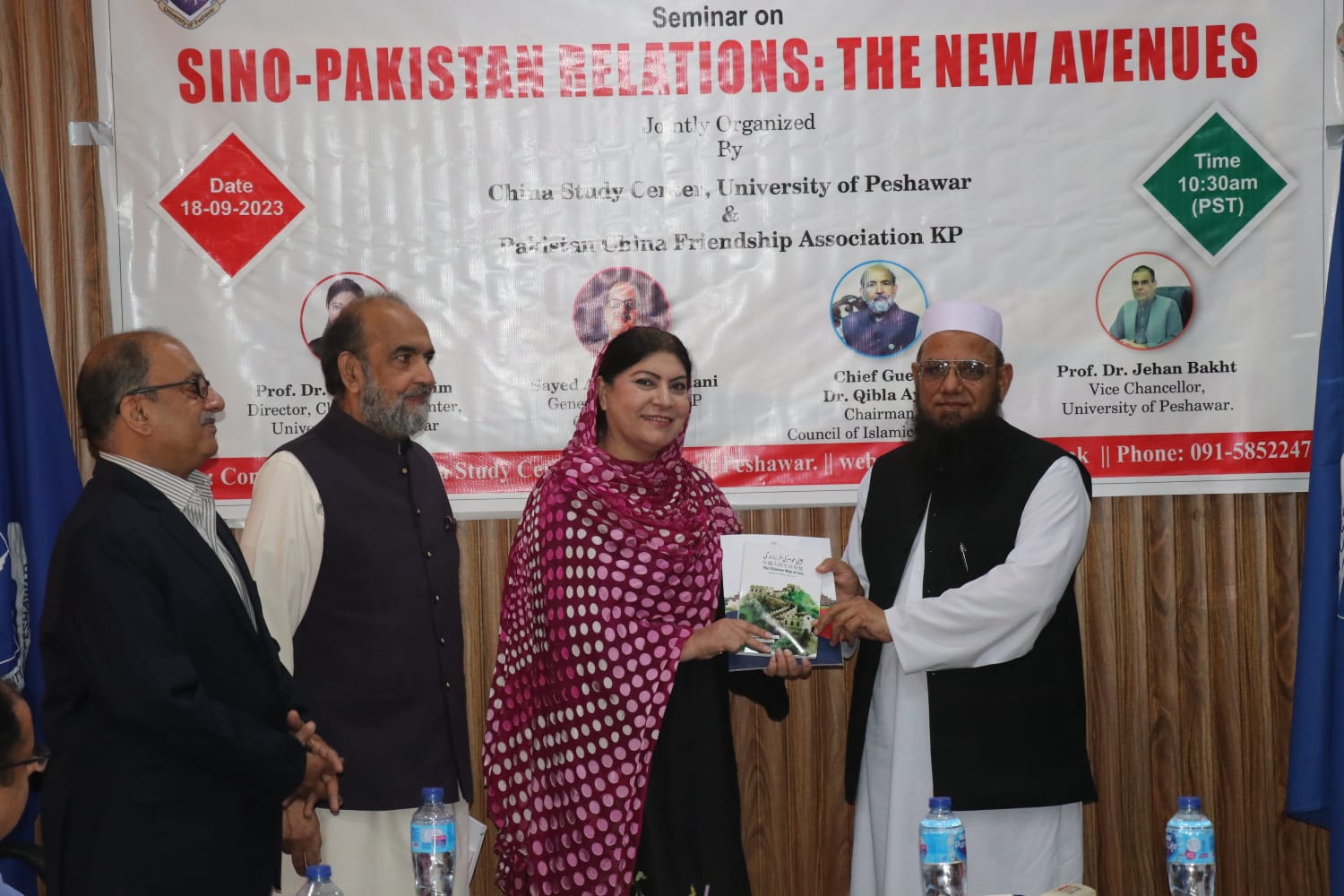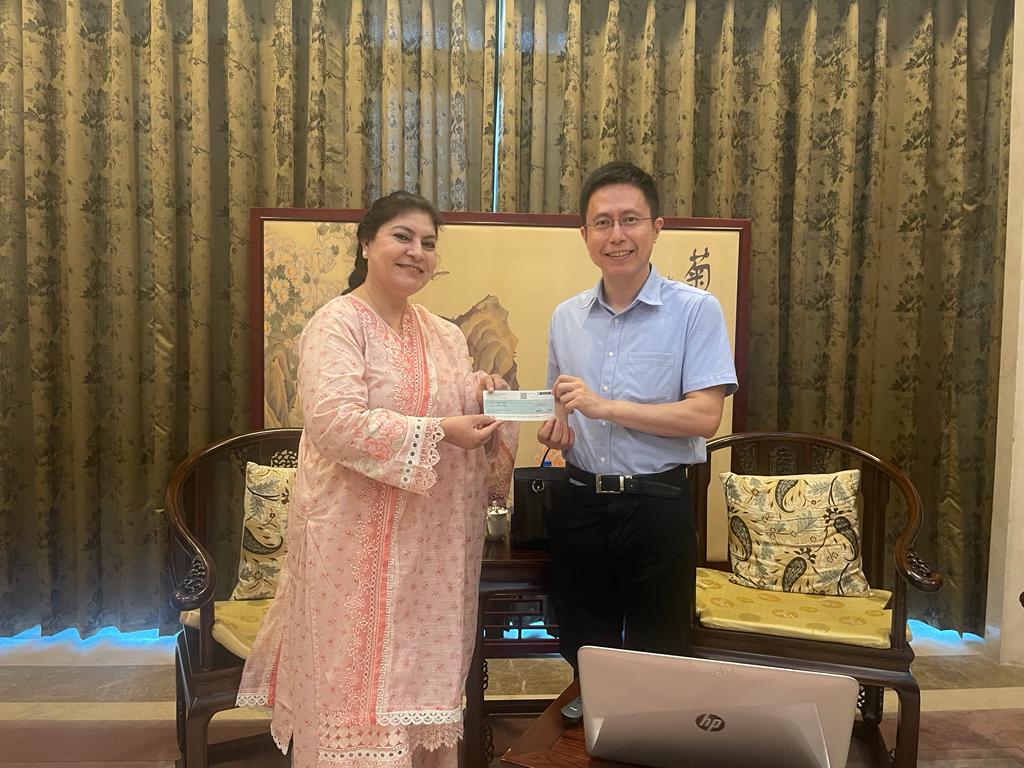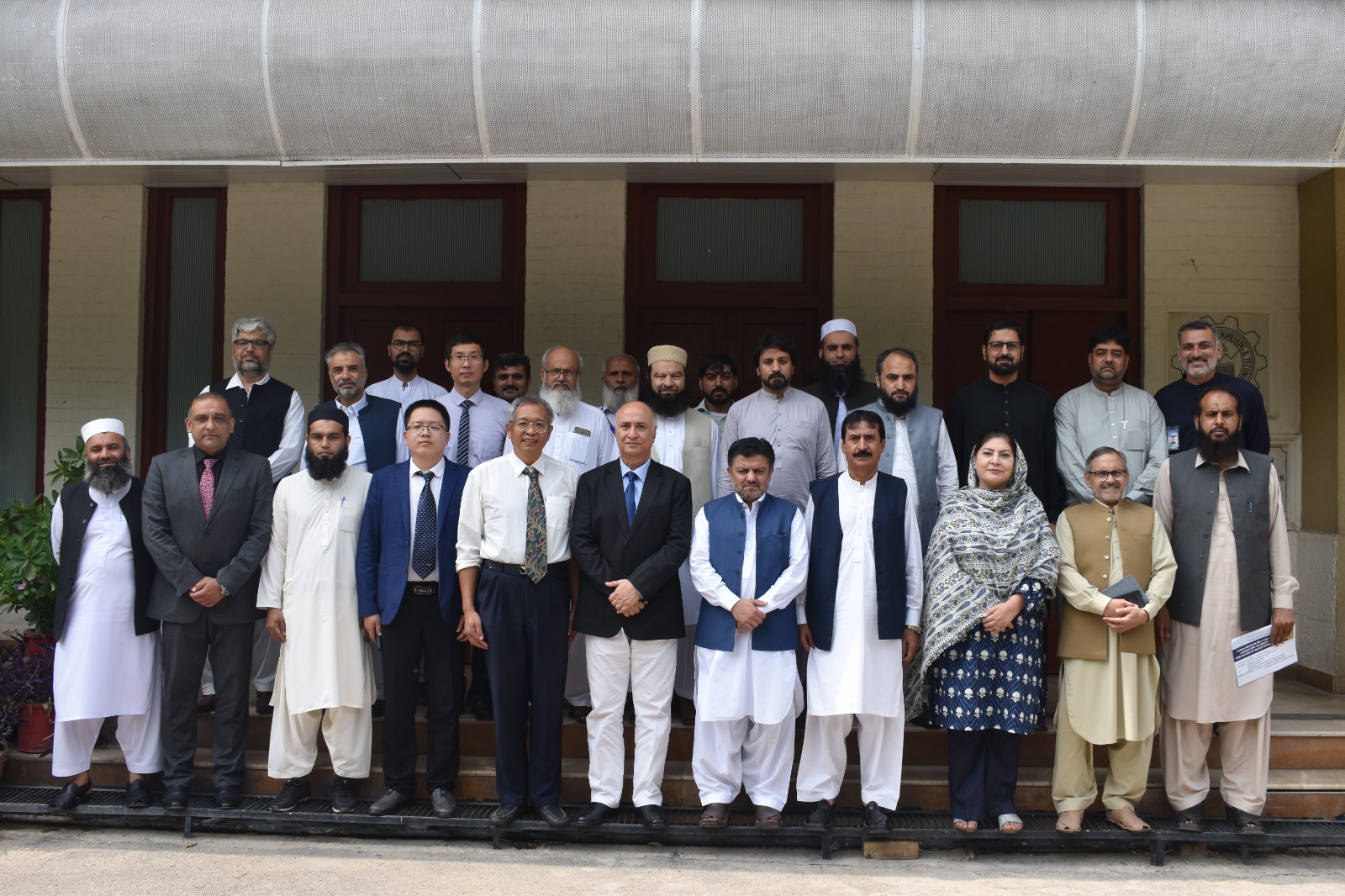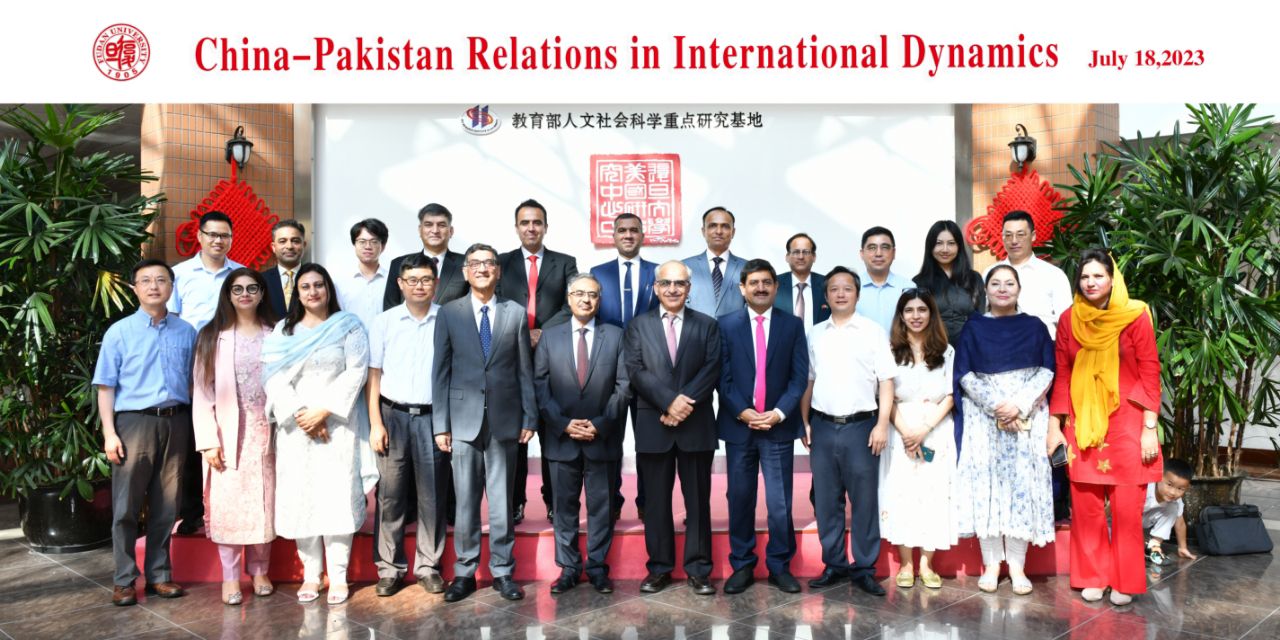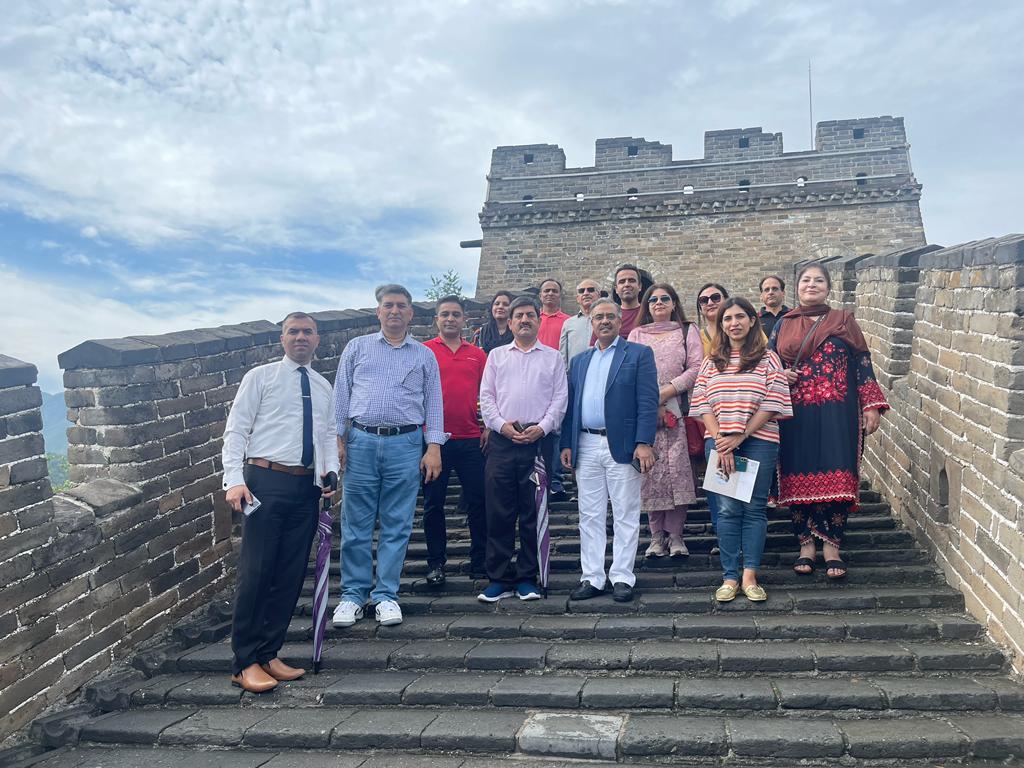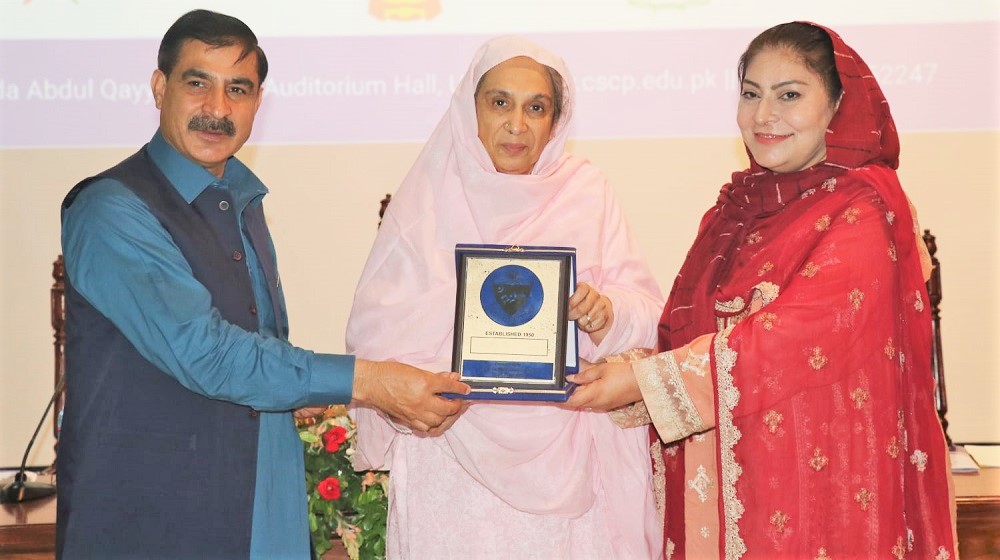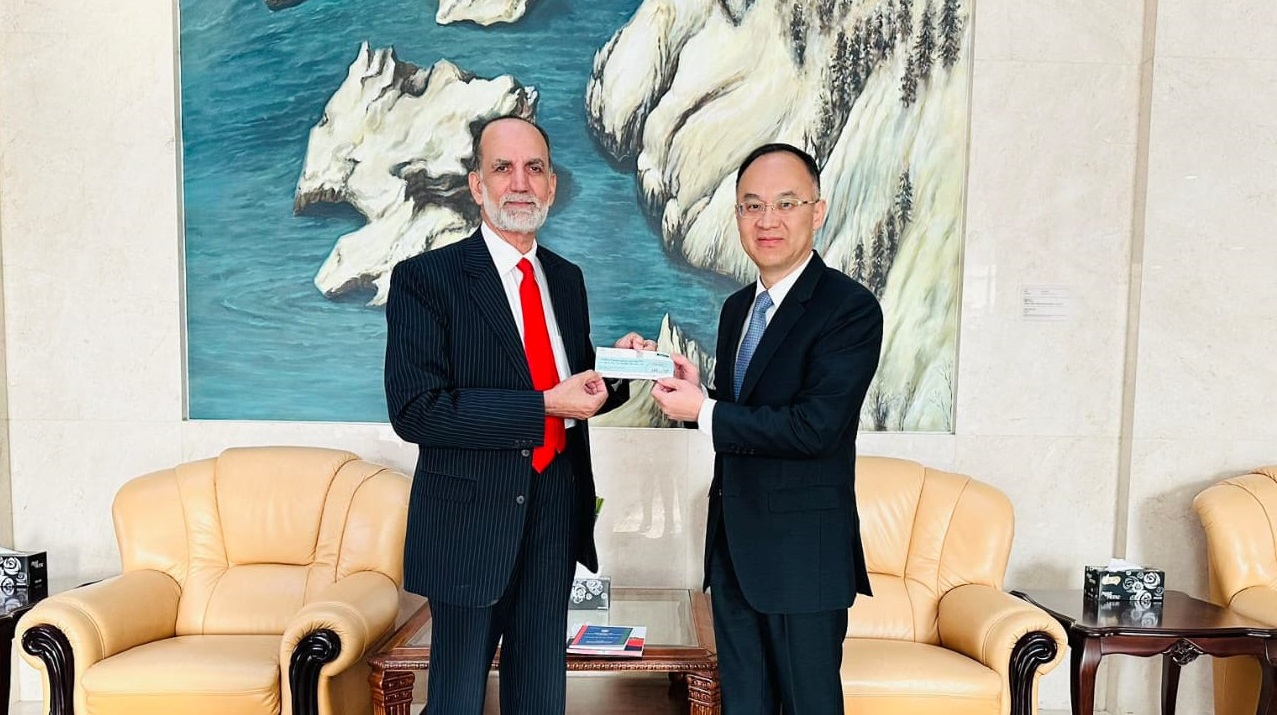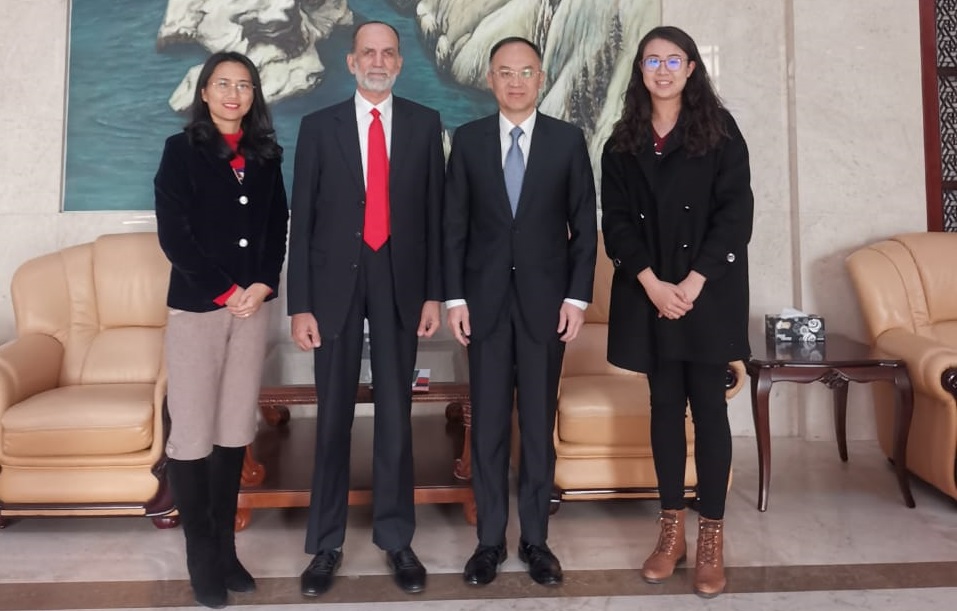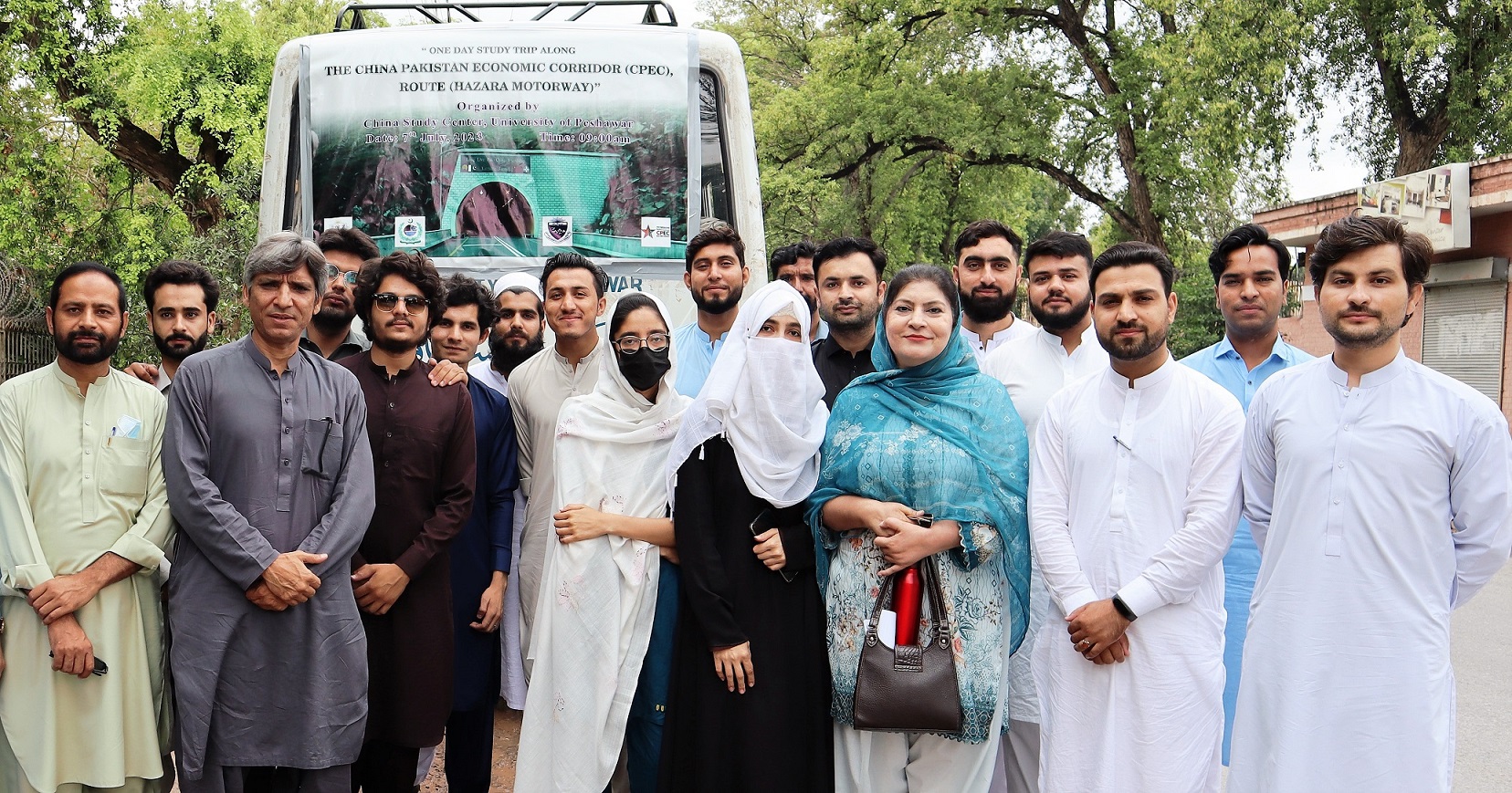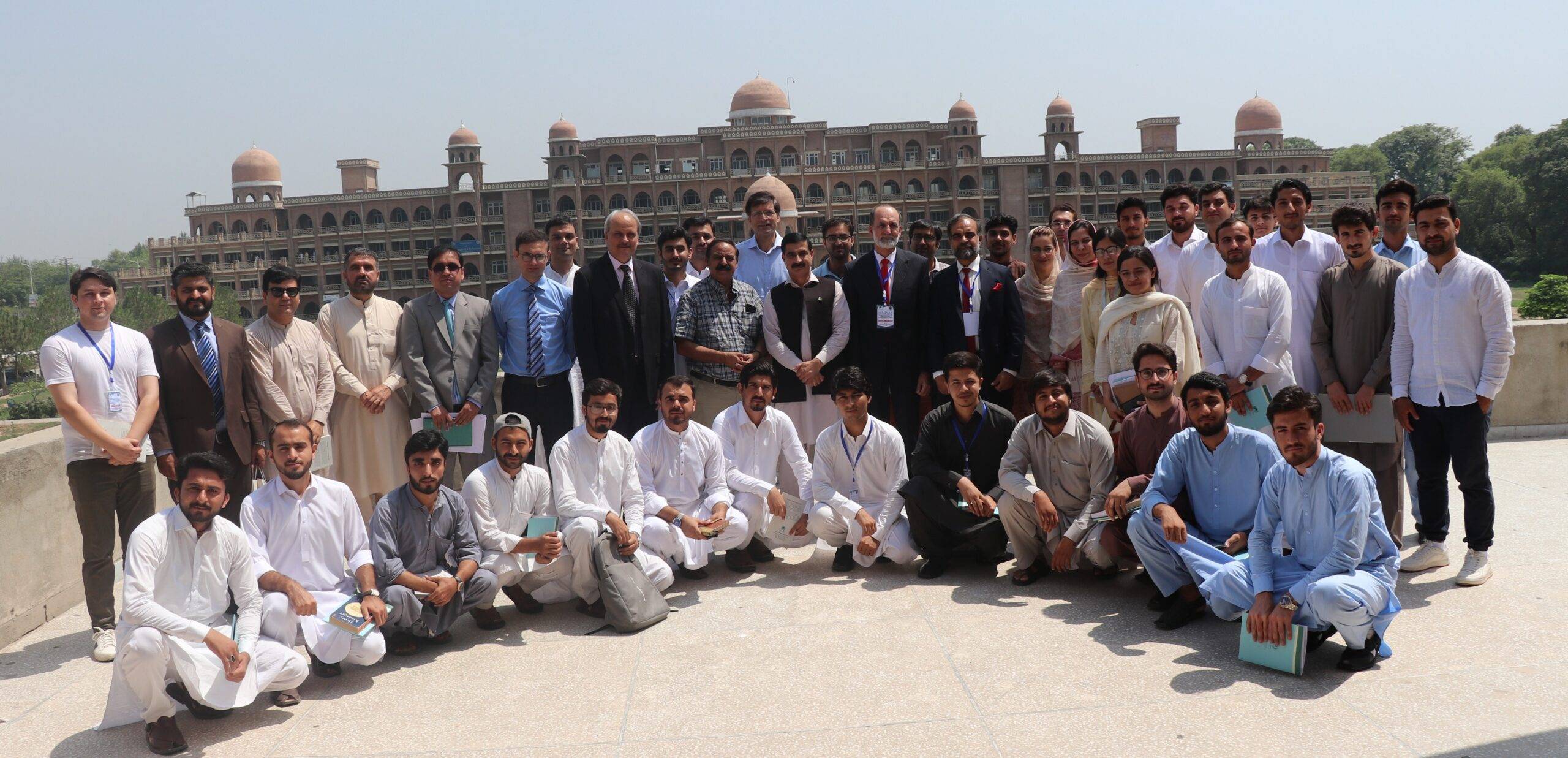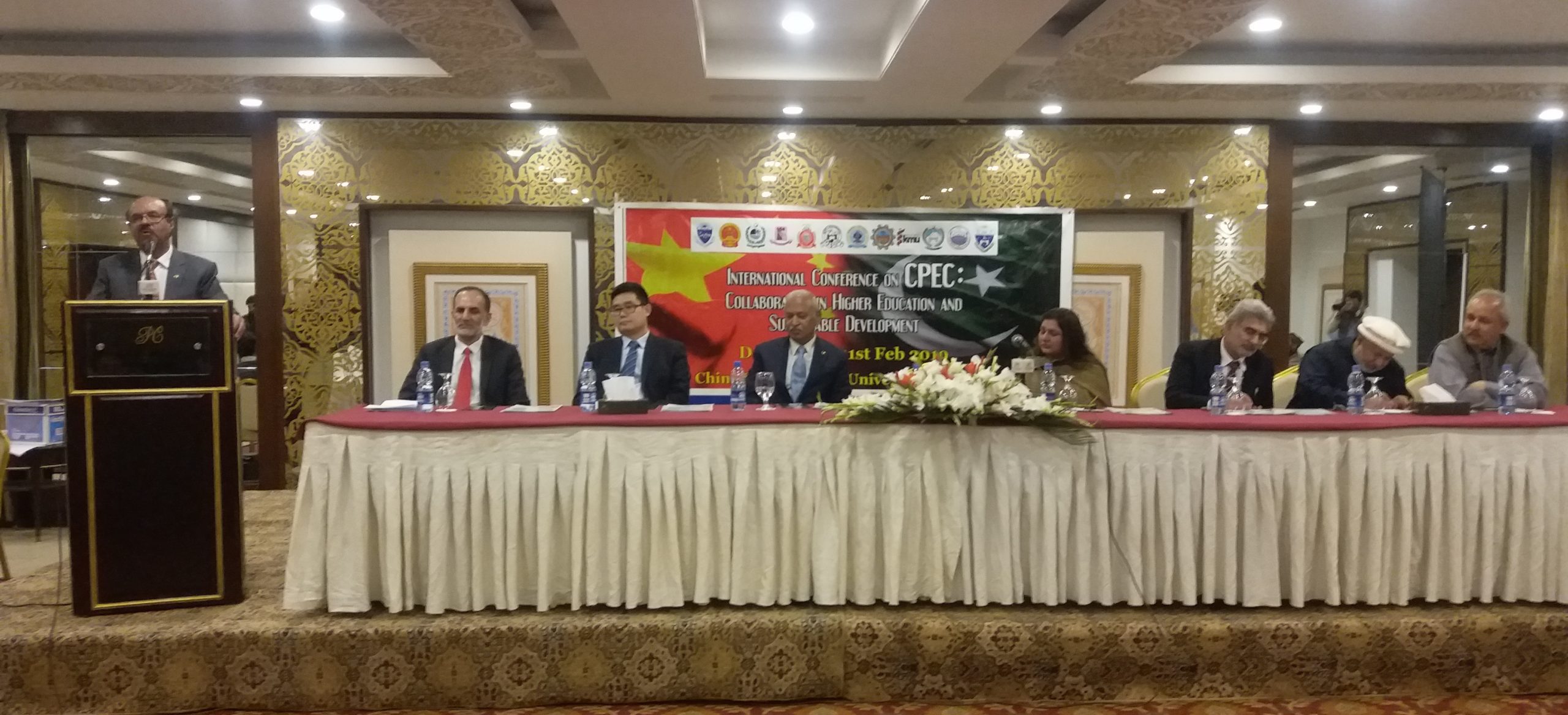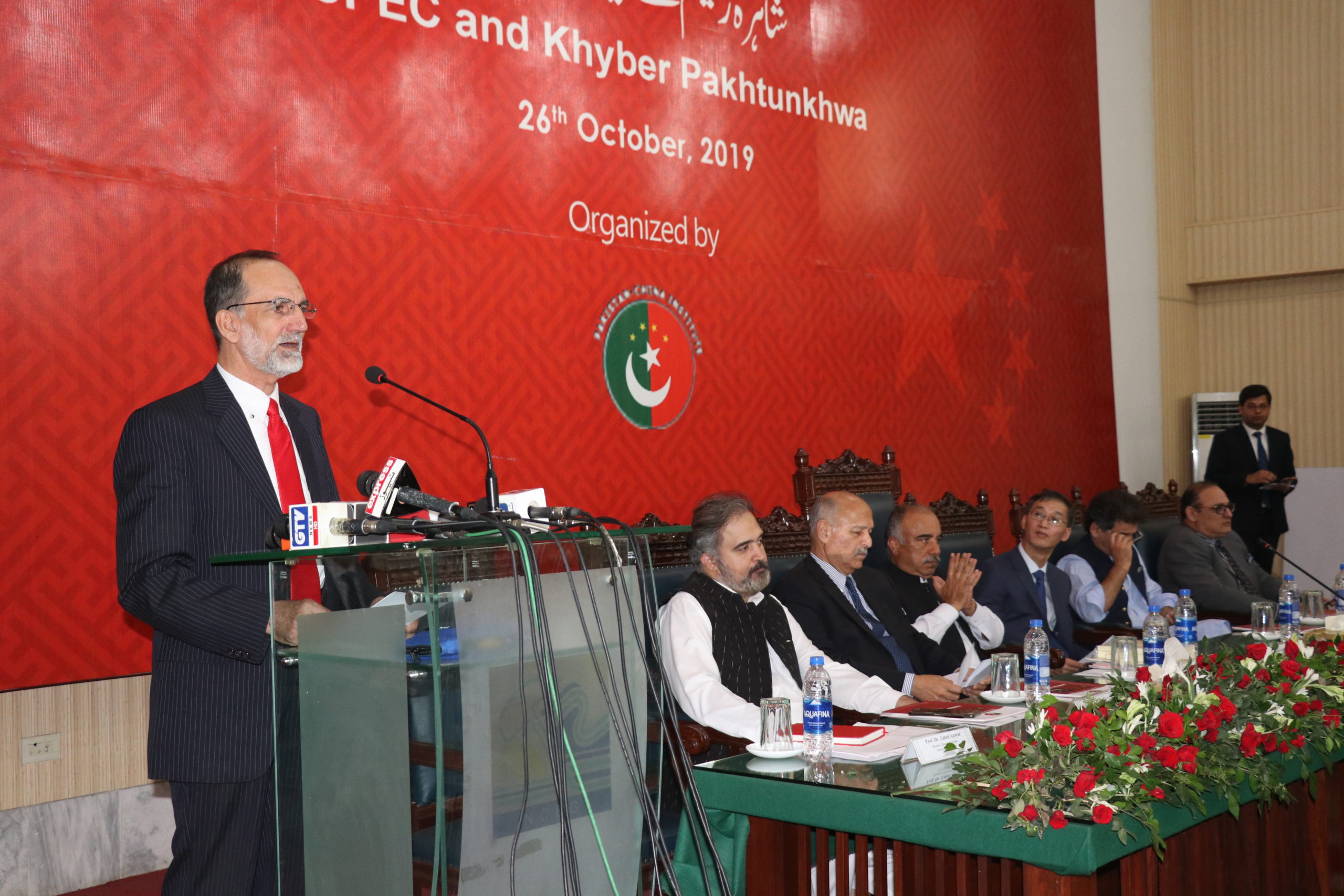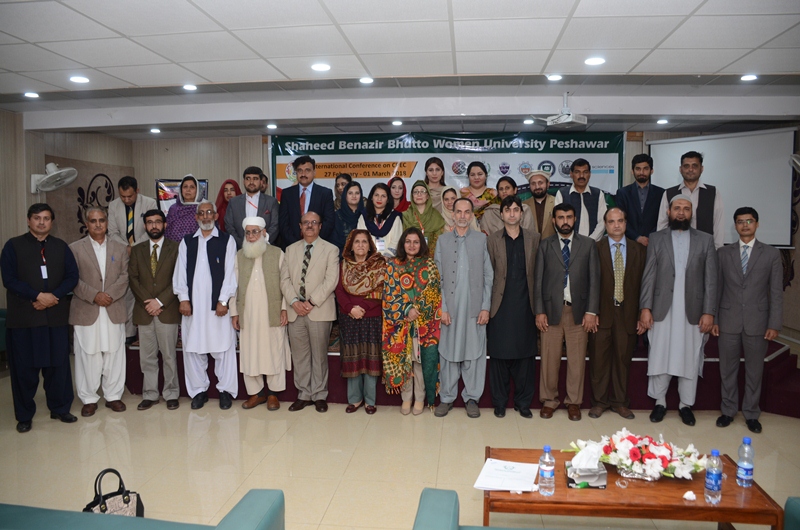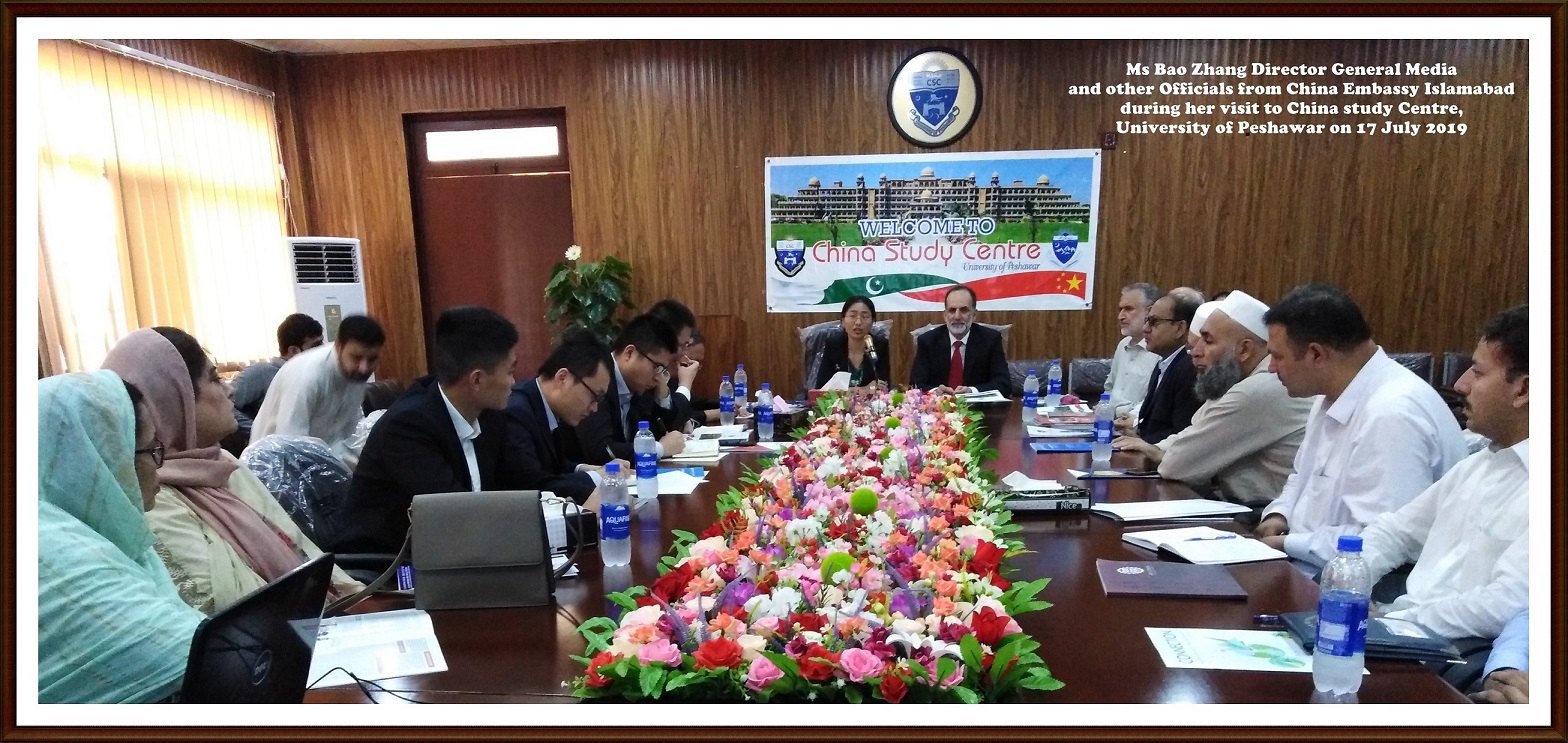 Seminar Sino-Pakistan Relations: The New Avenues
CHINESE AMBASSADOR SCHOLARSHIP FOR UNIVERSITY OF PESHAWAR 2023
Prof. Dr. Kausar Takrim along with Chinese Delegation From The Southeast University (SEU) Nanjing, China and Other faculty members
Group Photo during official visit to China
Prof. Dr. Kausar Takrim along with delegates from Pakistan visited the Great Wall of China.
VC Prof Dr Muhammad Idrees while accompanied by the director China Study Center, Dr Kausar Takrim presents a souvenir to the Minister Justice (r) Irshad Qaiser.
HYBRID SEMINAR "CELEBRATING 72ND ANNIVERSARY OF THE ESTABLISHMENT OF PAKISTAN-CHINA DIPLOMATIC RELATIONS (1951-2023)"
Dr. Zahid Anwar with the Ambassador of China
Group Photo with China Embassy Islamabad officials
Group Photo of Field Visit Along The CPEC Route (Hazara Motorway)
Seminar on "Strategic Environment in Indian Ocean Region and Policy Options for Pakistan"
International Conference on CPEC at China Study Center, University Of Peshawar, 21 February 2019.
Friends of Silk Road Seminar, University Of Peshawar.
CPEC International Conference at SBBWU Peshawar
VICE CHANCELLOR'S MESSAGE
Pakistan and China relations are based on solid foundations. Pak-China cooperation has increased with passage of time in all fields including knowledge industry. The collaboration in higher education strengthened in the wake of Belt and Road Initiativ  (BRI). CPEC which is a mega project of BRI further galvanized academic cooperation in the institutions   Read More..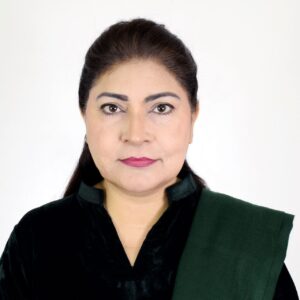 I am proud to be the Director/Coordinator of the China Study Centre, University of Peshawar, which formally came into being on 17th October 2016 when Chinese Ambassador in Pakistan His Excellency Sun Weidong visited the University of Peshawar to inaugurate the Centre. In fact, the growing collaboration between Pakistan and China was necessitating the establishment of such a center  Read More..
The China Study Centre (CSC) endeavors to enrich understanding between China and Pakistan through research, learning, institutional linkages, and people to people contacts. To pave the way for shaping a better future for the people of Pakistan generally and Khyber Pakhtunkhwa particularly, the CSC seeks to make the University of Peshawar a rich source of knowledge on China. To deepen local understanding of Chinese society, economy, culture, language, political system and vice versa. The CSC aims at achieving continuous progress through research and dissemination of information about China and Pakistan in a manner that is in tune with the expectations of the peoples of two friendly countries. To launch joint research projects through institutional collaboration and achieve  READ MORE..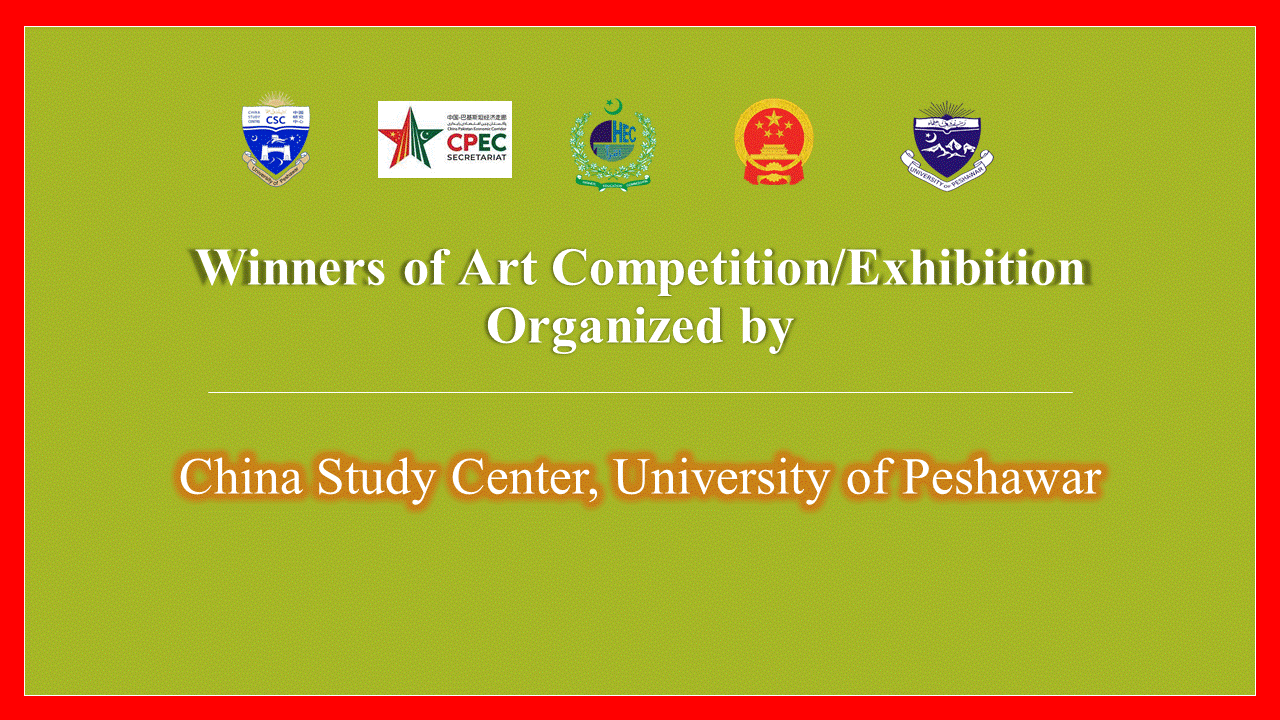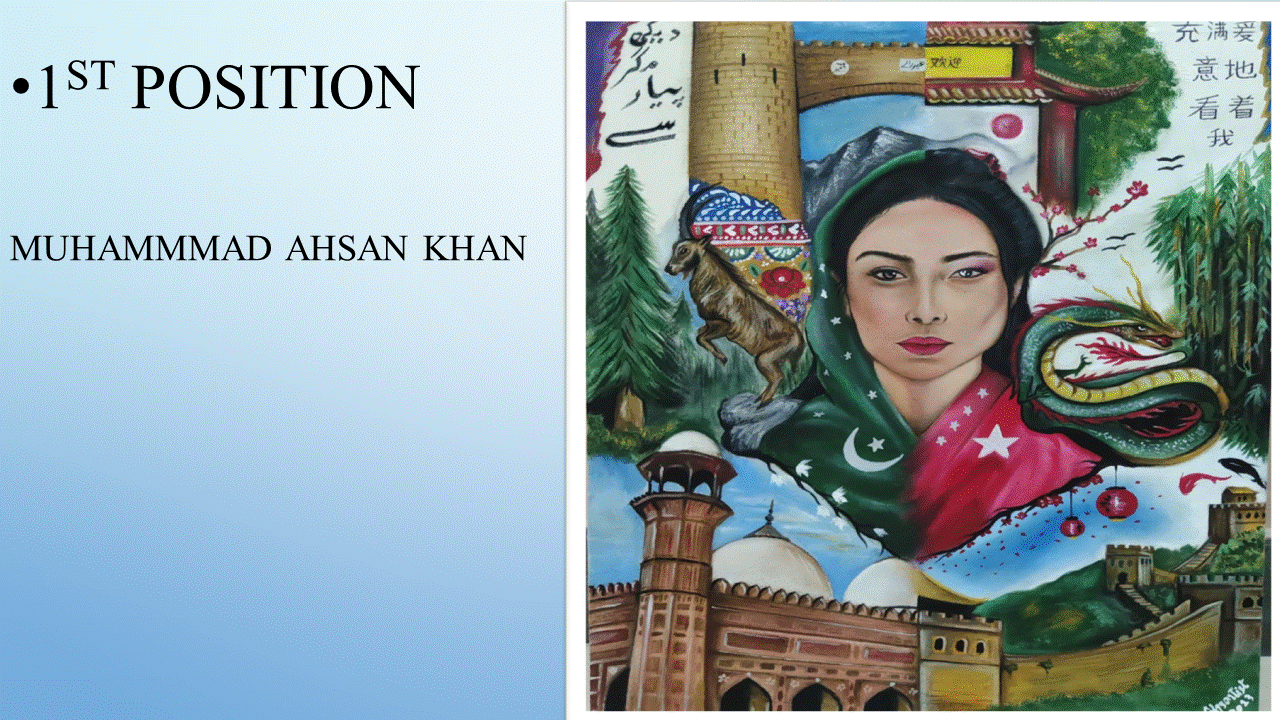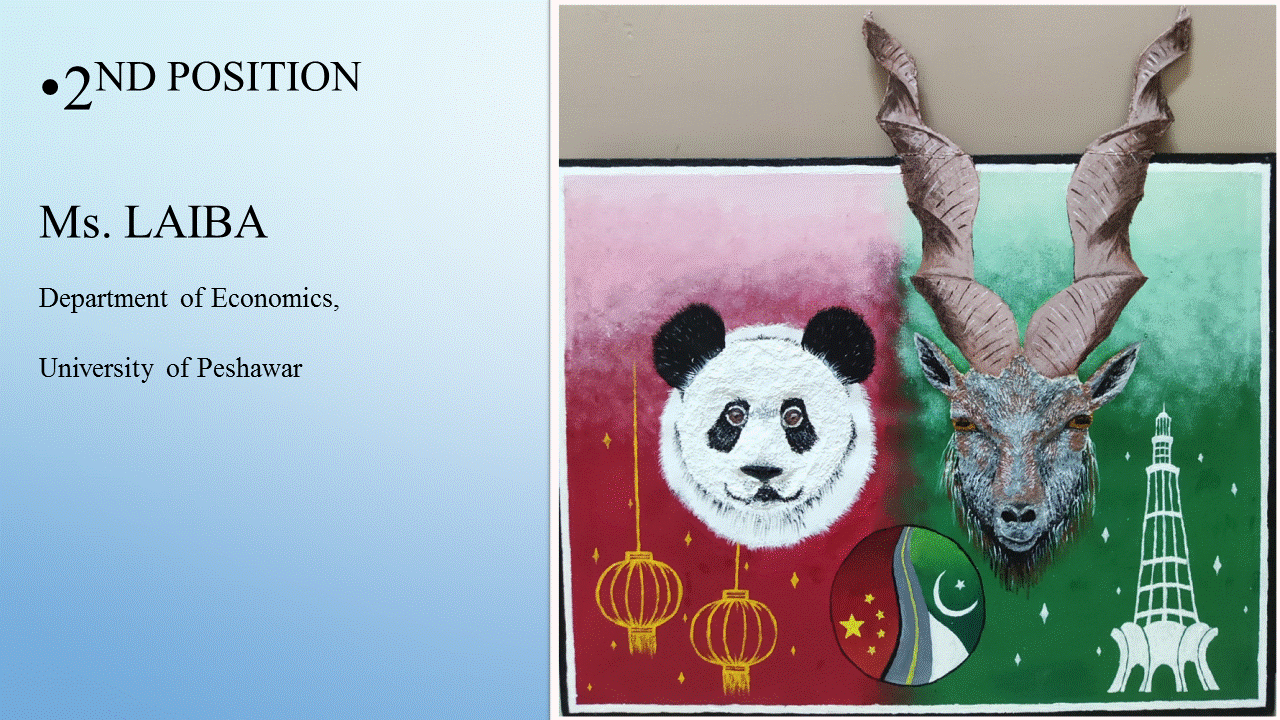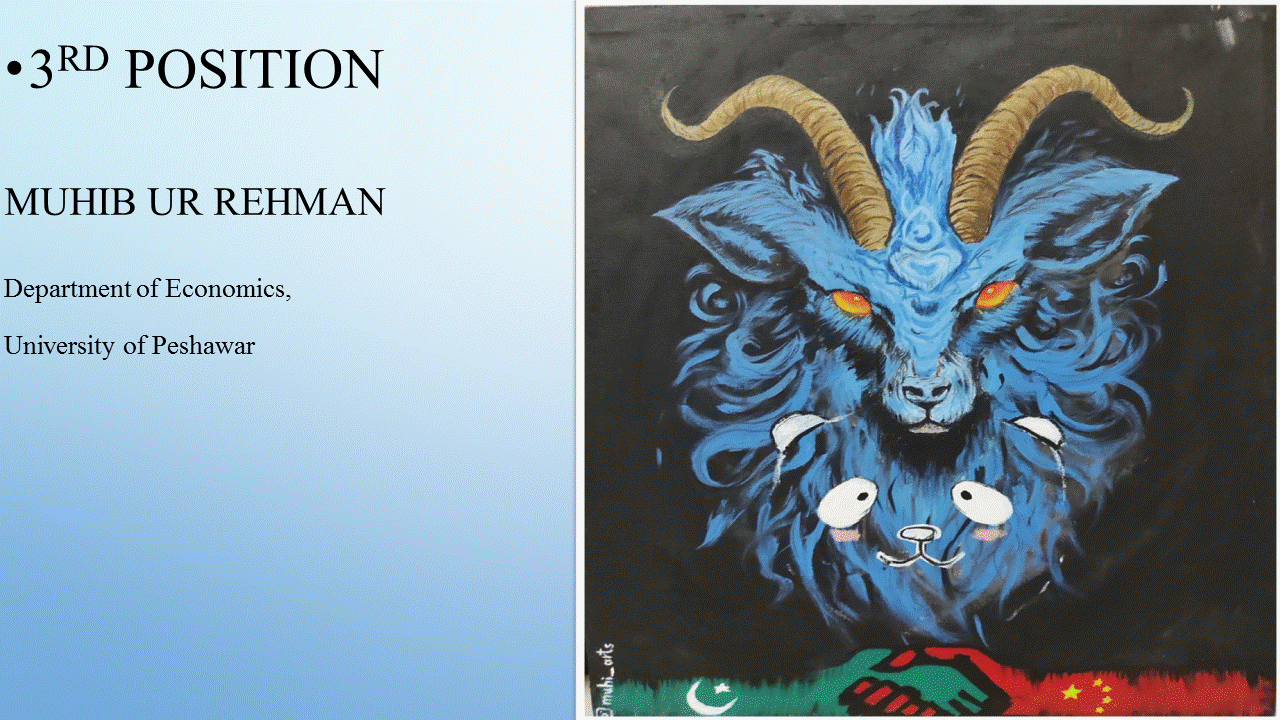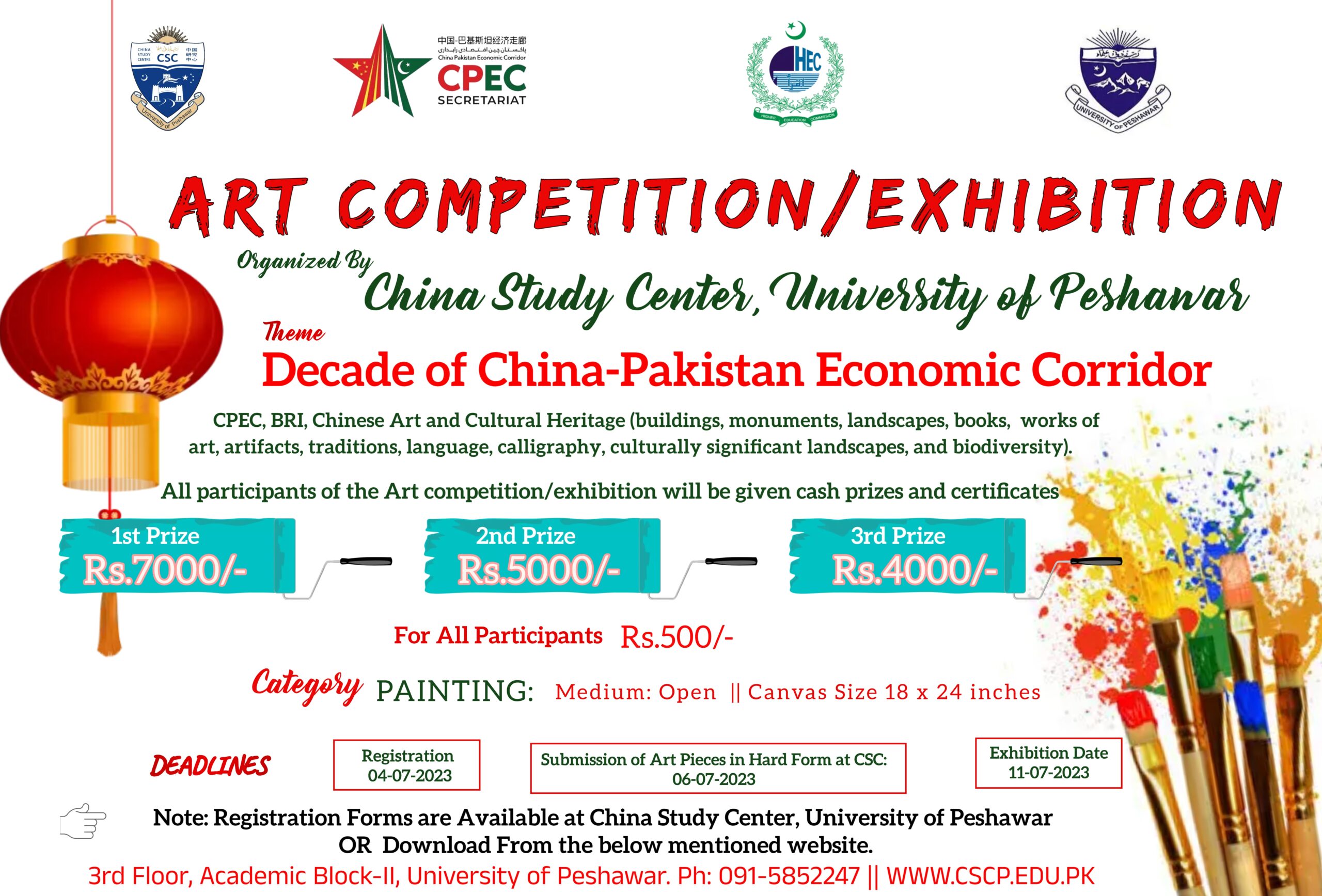 Slide1