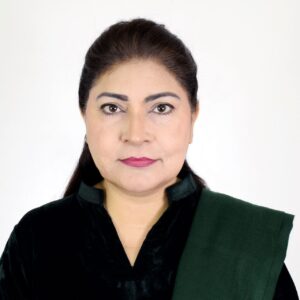 I am proud to be the Director/Coordinator of the China Study Centre, University of Peshawar, which formally came into being on 17th October 2016 when Chinese Ambassador in Pakistan His Excellency Sun Weidong visited the University of Peshawar to inaugurate the Centre. In fact, the growing collaboration between Pakistan and China was necessitating the establishment of such a center at the University level in Pakistan generally and in the Khyber Pakhtunkhwa province specially. Its establishment was felt to be need of the time.
The Centre is serving as a think tank, a reservoir of information and a research center and is arranging talks among experts, disseminating knowledge and fostering research on matters of mutual interests between Pakistan and China. The center is fully established now and is ready to perform its role in the academic collaboration of University of Peshawar with Chinese universities. My priority will be to further enhance the existing academic collaboration between the two countries by taking the initiative of sending the students of University of Peshawar to China for MS/ Ph. D and inviting students from Chinese Universities to University of Peshawar in the same context.
Under the Memorandum of Understanding signed between the University of Peshawar and the Chinese Institutions of higher learning, there will take place exchange visits of scholars, faculty and students that will further boost understanding in terms of bringing the people of the two countries closer.
A quality research journal is being launched by the Center in 2022 which is recognized in "Y" category by HEC. The journal named, "Journal of Pakistan-China Studies "has now been sent to HEC to be recognized in X category journals which is expected in near future. It is a multi-disciplinary journal focusing on diverse issues so as to explore avenues of cooperation between Pakistan and China. A quarterly newsletter is also publishing from CSC regularly to give coverage to the activities of the Centre.
The Centre is arranging talks by imminent scholars on contemporary issues in Pak-China relations such as China Pakistan Economic Corridor (CPEC), One Belt One Road Initiative (OBOR), Pak-China diplomatic relations etc. The Centre has regular classes for Chinese language (Mandarin) in response to the growing demand for the same. In view of the support extended by the Government of Khyber Pakhtunkhwa, in general, and the University of Peshawar, in particular, the Centre will hopefully become a significant milestone in enhancing academic collaboration between Pakistan and China. Long Live Pak-China Friendship
 Prof. Dr. Kausar Takrim,
Director / Coordinator,
China Study Center,
University of Peshawar, Pakistan.