China Study Center, University of Peshawar has organized a webinar on, "Exploring Academic Collaboration with Chinese Universities under CPEC" on 26th January 2020 at the CSC Conference Hall of the China Study Centre, University of Peshawar. A large number of area experts participated in the webinar. The webinar was started with the recitation of the Holy Quran followed by national anthem.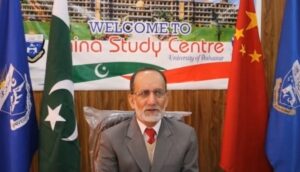 Professor Dr Zahid Anwar, Director, China Study Center, University of Peshawar (UOP) in his opening remarks said that under CPEC the Universities of Pakistan and China are collaboration with one another. A Consortium of Universities between China and Pakistan came into existence under CPEC in August 2017 which is strengthening the academic cooperation between the universities of the two countries. The purpose of the webinar is to explore avenues of cooperation and organize activities in that domain. We have invited Prof Dr Safdar Ali Shah, DG CPEC at HEC who will discuss the extent of current cooperation in higher education between China and Pakistan.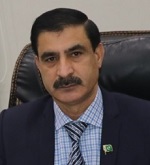 Prof Dr. Muhammad Idress, Vice-Chancellor University of Peshawar, on behalf of the University welcomed the Vice-Chancellors, faculty members, scientists, scholars and other distinguished participants of the webinar on, "Exploring Academic Collaboration with Chinese universities under CPEC". He further stated that the overall aim of this webinar is to establish professional linkages with Chinese Universities under CPEC and to share ideas and problems and find their solutions. Pakistan and China Relations are based on solid foundation. Pakistan and China Corporation has increased with the passage of time in all fields including knowledge industry. The collaboration in Higher Education strengthened in the wake of Belt and Road Initiative (BRI) and CPEC, which is a mega project of the Belt and Road Initiative (BRI) will further galvanize academic corporation among the institutions of higher learning between the two countries. University of Peshawar which is the oldest and the most established University of Khyber Pakhtunkhwa is playing an important role in educating the youth of this province and the region at large. The establishment of China Study Center at the University of Peshawar with the financial and technical support of the Chinese Embassy in Islamabad will boost mutual understanding between the people of the two countries about the culture, socio-economic and political development. University of Peshawar as fully dedicated to its mission to produce scholars well-versed in quality education and equipped with modern research techniques. There is a pressing need to provide an opportunity to students, researchers and scientists to share their ideas with their Chinese counterparts. I believe that this webinar will provide a forum to share research and academic activities and will also help to promote scientific culture and mutually  productive relations among the individuals for further strengthen collaboration. University of Peshawar will work as a bridge to further strengthen the existing people to people understanding and friendship between Pakistan and China. I believe that this webinar organized by China Study Center university of Peshawar is a worth appreciation effort and I wish China Study Center success in its endeavors to achieve all its objectives. I hope this webinar will meaningfully unite  Pakistan-China academic researchers and other stakeholders to join hands for the bright future of Pakistan.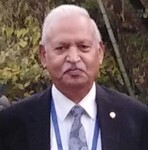 Prof Dr Safdar Ali Shah, DG, CPEC Cell, HEC, discussed "Academic Collaboration under CPEC Consortium of Universities".  He said that CPEC Consortium of Universities was established at Islamabad in August 2017 as CPEC Consortium of Business Schools under the auspices of China Association of Higher Education and Higher Education Commission of Pakistan. Three exchange mechanism meetings (Annual Conferences) have been held so far. The third meeting at Islamabad was attended by 45 universities including 30 Presidents of University. The membership of the Consortium has increased from 19 in 2017 to 55 in 2020 (including 36 Pakistani and 19 Chinese Universities). The 4th Exchange Mechanism meeting which was scheduled in 2020 had been  postponed due to COVID-19 pandemic. In 1919 the member universities carried out 117 visits to China and received 67 delegations from China, signed 61 and conducted 44 trainings, member universities won 206 scholarships, 17210 persons learnt Chinese language, members universities won16 research grants and organized120 China focused events. Zhejiang University and Arid Agriculture University Rawalpindi jointly won a research project worth RMB 400m. A significant development is the establishment of China Pakistan joint Research Centre on Earth Sciences. Another proposal is from CAHE to establish a China Pakistan Higher Education Research Institute. He also discussed another mega project of Rs 500 million which will be focused on joint research, talent cultivation and training, conferences, workshops seminars and establishment of China Study Centers in Pakistan and further strengthening of the existing Centers like that of China Study Center, University of Peshawar. Then he discussed the implementation of these proposals. Regarding joint research Dr Safdar Ali Shah said that this is 500 million rupees initiative and will be launched as Pakistan China Research Partnership. R & D Division of Higher Education Commission will issue a call for joint research proposals under an existing mechanism of Global Challenge Fund. Research projects worth 50 to 200 million rupees will be awarded to joint research teams. Under Talent Cultivation and  Training is comprised of several components 1. Study Abroad, which is an exchange program where 60 Pakistani and 120 Chinese candidates will be given opportunities for 6 month study in a China / Pakistani University 2. under Post Doc Training the project will support 15 Pakistani and 15 Chinese Post Doc scholars for research / training in China / Pakistan.3. Short Term Trainings: HEC will fund short trainings (1-2 weeks) of 150 Pakistani faculty and staff in China likewise 20 Chinese resource persons will be invited to Pakistan to conduct short trainings for faculty / staff.4. Dual Joint Degree Programs with Chinese Universities: this initiative will be launched on experimental basis to explore its efficacy for expansion. The project will support 10 BS and 20 MS students for dual joint degree programs in China. Regarding conferences / workshops/ seminars Dr Safdar Ali Shah said that as many as 12 conferences/ workshops/ seminars will be organized in the next three years to devise strategies and action plans to issue the objectives of the Consortium and develop curricula for new program. Thematic areas are given in the working paper already circulated to member universities. Regarding China Study Centers he said that a total of six Centers are planned to be established in four provinces, Gilgit-Baltistan, Azad Jammu and Kashmir will have one Center each and will be provided a total up 22.8 15 million rupees to cover the human resources related cast and another 6 million rupees for library and study material. The Centers will organize Chinese language classes for the faculty and students they will organize activities to promote understanding of Chinese system and culture, they will undertake translations of Chinese literary classics to promote understanding of Chinese cultural traditions and will act as a Think Tank /Area Study Centre on China.
Prof Dr Razia Sultana Vice-Chancellor SBBWU in her presentation (delivered by Dr Irum) said that the Universities of the two countries can strengthen collaboration through Chinese Government scholarship, University scholarship and exchange programs, the establishment of well-equipped laboratories under CPEC for mutual benefit, joint research in applied sciences and funds for research and business and training Centers for women empowerment. Furthermore collaboration can be strengthened through MOUs, conferences, trainings and Post Doctorate and project partnership. There are some barriers in collaboration for instance language barriers, cultural differences and lack of adequate information so through mutual efforts these challenges can be transformed into opportunities.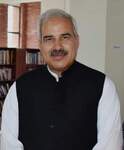 Prof Dr Iftihar Ahmad Vice-Chancellor, Gomal University in his speech said that strengthening of people to people contacts will strengthen collaboration between the Universities of the two countries. Gomal University is the second oldest University of Khyber Pakhtunkhwa and has a vast tract of land and Chinese support in agricultural field will be mutually beneficial. Gomal University is located at the crossroad of CPEC and D I Khan where Gomal University is located, connects erstwhile FATA with settled districts of Khyber Pakhtunkhwa. Gomal University welcomes collaboration with Chinese counterparts in different fields. In the end of his speech the Vice-Chancellor appreciated the efforts of the organizers of the webinar and assured support in such future endeavors.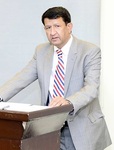 Prof Dr Ishtiaq Ahmad, Vice-Chancellor, Surgodha University in his speech said that is a privilege to be at the China Study Centre at University of Peshawar for the webinar. I and Professor Zahid Anwar have been to China together in connection to a trilateral (Afghanistan, China and Pakistan) dialogue. China also is emerging as important interlocutor in the restoration of peace in Afghanistan. Sargodha University has 25000 students and 1200 faculty members and has many sub-campuses. It has a robust department of oriental studies especially good for Persian, Arabic, Urdu and Punjabi. Under CPEC there are enormous opportunities for both private and public sector universities to collaborate with relevant Chinese Think Tanks, Research Institutions and Universities. We have a Pakistan Institute of China Studies established with the support of HEC. We have Confucius Institute at Sargodha University. Sargodha is citrus production area and there are many opportunities of cooperation with Chinese counterparts in agricultural research. In agriculture we forged collaboration with South China Agricultural University and Chinese Research Council in Beijing. We have signed an MOU with Henan Normal University. We are jointly doing research on citrus. CPEC will become game changer when special economic zones will start working and CPEC projects give tangible results. We should identify and prioritize areas where our respective Universities have comparative edge. We should also pay attention to bridge the cultural, civilizational and systemic differences.  CPEC is an opportunity and let us get advantage of this opportunity by creating a Win-Win situation.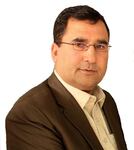 Prof Dr Gulzaman Vice-Chancellor University of Malakand thanked the organizers for holding the webinar. He said University of Malakand was established in 2001 and currently it has 31 departments including Chinese language Department. We can collaborate with one another in research publications, exchange of scientific literature,  faculty, student and staff exchange, short trainings, hoteling, tourism, visits to archaeological sites, software engineering, small and medium enterprises. We should make a mechanism to hold such meetings for collaboration with Chinese Universities.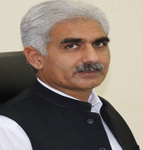 Prof. Dr johar Ali Vice-Chancellor of khushal Khan Khattak University in his message said that China Study Centre University of Peshawar has done a good job by organizing this webinar. He assured the organizers that khushal Khan Khattak University at Karak welcome collaboration and look forward to joint research projects, cooperation in online teaching and short trainings with Chinese Universities.

Prof Dr Mansoor Akbar Kundi Vice-Chancellor BZU in his message said that BZU is one of the biggest and high ranking Universities of Pakistan. It welcomes the recent joint initiative of CAHE and HEC for strengthening collaboration between Chinese and Pakistani Universities under CPEC. It will fully cooperate in this respect so that students and faculty of BZU fully exploit these opportunities in the realm of higher education.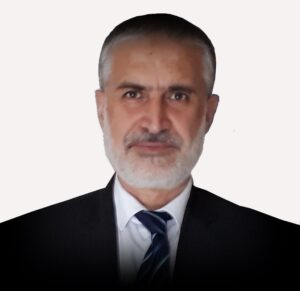 After the question answer session, in the end Prof Dr Mohammad Abid in his vote thanks message thanked all the participants for joining the webinar.
By
Prof Dr Zahid Anwar
Director,
China Study Center, University of Peshawar