INTRODUCTION: China Study Center, University of Peshawar organized an online round-table on Pakistan and China 70 years of diplomatic relations at China Study Center, University of Peshawar on 21st May 2021 at 10.30 am. The event started with recitation of the Holy Quran followed by National anthem of Pakistan and then China.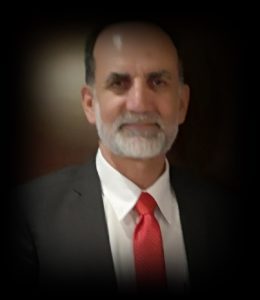 Prof. Dr Zahid Anwar, Director China Study Center, University of Peshawar, Welcomed all the participants, scholars and Academia from China and Pakistan. He discussed the objectives of the online roundtable and stated that Pakistan and China friendship is all weather, it is an iron brotherhood and stronger than steel. From Bandung Conference to CPEC it is a long story of friendship and mutual support and cooperation. With every passing moment this friendship strengthened in the field of Defense, economy, Science and Technology, culture and a convergence of interests developed between the two countries on global and regional issues.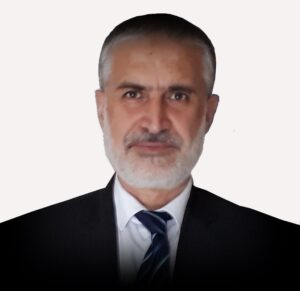 Prof. Dr. Mohammad Abid (Pro Vice Chancellor, University of Peshawar)
Welcome Address: Prof Dr Mohammad Abid in his speech welcomed all the participants. He said that today is very important day exactly seventy years ago on 21st May Pakistan and China established diplomatic relations. He added that KKH (Karakorum Highway) is a symbol of a long friendship between Pakistan and China. It took around 20 years to complete and too many workers and engineers on both sides laid their lives for the completion of this wonder of the world. That was a major project between the two countries and then Pakistan and China open KKH for tourists from both sides in 1986. He shared that when he was a child he used to listen to Radio Beijing Urdu service and stated that when he was doing his PhD from Cranfield University UK Pakistani students used to celebrate Pakistan Independence Day on 14th August every year and used to  invite Chinese students in the University. Prof Abid added that one of the good qualities of China is noninterference policy in the internal affairs of other countries. Pakistan and China's friendship is not only at government level but at people`s level also.  He stated that I visited China in 1993 by KKH and I recorded those memories in the form of an Urdu travelogue China Via Khunjarab (چین براستہ خنجراب ). For the second time I visited China in 2017 and 2018 respectively and this time I found China very different and much developed.  It was a great feeling to see China's advancement and development in the past 28 years. Pakistan China relations under CPEC have become stronger than before.  He thanked Professor Dr. Zahid Anwar, Director China Study Center, University of Peshawar for organizing a webinar on such an important theme i. e. 70th Anniversary of China-Pakistan Diplomatic Relations.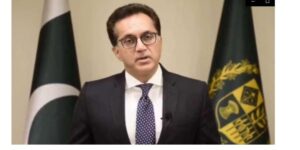 Mr. Mudassir Tipu (Director General, China Ministry of Foreign Affairs of Pakistan)
Today is a very auspicious moment when we are celebrating the seventy years of the establishment of diplomatic ties between two time-tested and two strongest partners. I am grateful to China Study Center, University of Peshawar for holding this webinar and I hope China Study Center, University of Peshawar will enhance awareness of this relation through this webinar. Pakistan China relationship is called an all-weather strategic cooperative partnership. 
He stated that during my school and university time I never comprehended the strength of this phrase "taller than mountains, sweeter than honey and deeper than oceans". But when I served in Beijing for three years and in Chengdu for about two years and served in China for about 10 years, I have seen from  my very close personal experience that how vital this relationship is. Successive generations of leaders in both countries over the last seventy years and their tireless efforts made this relationship much stronger and much wider. And when I was a diplomat in many Countries, they always asked me, what is the secret? why there is such a remarkable convergence of views between China and Pakistan? In my personal experience, I think it is history, collective struggle, we are both from Asia, understand each other very well and understand each other psychologically, philosophically in terms of our own narratives.
China has supported Pakistan on all its core issues and Pakistan has supported China on all its core issues at the UN and all International Forums. Recently the cooperation in vaccine and in fighting against COVID-19 has been remarkable. Our President honorable Dr. Arif Alvi went to China in the midst of battling COVID-19. That was the expression of solidarity of Pakistan to the people of China and since the outbreak of COVID-19 in Pakistan China has tremendously helped Pakistan. More recently in provision of vaccines (Sinovac, Sinopharm, Cansino Vaccine) China has been extremely gracious, China realized that this the moment Pakistani nation, Pakistani People and Pakistani government really need the help of Chinese government. China has constraints, I know the centenary of CPC is coming, China has to inoculate its own population but China realized that Pakistan is its iron brother, we have been friends in every weal and woe so despite constraints for the last two months, China has been providing us vaccines, China has gifted us vaccine and now Pakistan is going to commercially procure vaccine from China. And yesterday H. E Prime Minister Imran Khan and H.E. Premier Li Kiqiang conversed and during the conversation political reaffirmation of the two countries was reiterated. Both leaders defined and agreed that this is very important relationship. Today in Pakistan we are extremely busy and we celebrating a whole host of activities related to 21st May and I must tell you that we are engaged all provinces including Gilgit Baltistan, and Azad Jammu, and Kashmir government requesting them to celebrate activities around the year related to the 70 years of diplomatic ties between Pakistan and China. These activities are very important because we want the people to understand that this relationship is really  Central. We are both Pakistan and China are anchor of peace and stability in the region and in the emerging regional scenario; it is all the more important that both countries support each other and solidify each other.
CPEC is a transformation project and it is changing the landscape of Pakistan. If we compare Pakistan 10 years before and today you will see that there has been a massive infrastructure development and Pakistan has faced serious issue of energy shortagesbut that has been largly resolved due to CPEC. We are entering the second phase of CPEC and its core focus is on industrialization, and socio-economic development. And once we move forward in the second phase we will see dividends of CPEC. When we are battling a covid-19 despite the battle against serious pandemic Pakistan China cooperation even on CPEC has been remarkable. We have tried to make sure that the steady progress of CPEC Continuous. 
28,000 Pakistani students are studying in China and they are a great asset to China and Pakistan and I think their learning curve is going to deepen, they will bring their own experience and this will help Pakistan`s economy. There is also sister to sister relationship between China and Pakistan (Islamabad = Beijing, Lahore = Xi`an, Karachi = Shanghai, Peshawar = Urumqi). We want deeper engagement. China is like a continent, it has 1.3 billion people. Across its different regions of China both the people of Pakistan and China want to have greater understanding. Today this seminar organized by China Study Center, University of Peshawar is a testimony that how significant this historic milestone is. Today Chinese Embassy and Ministry of Foreign Affairs are holding a ceremony and the honorable President of Pakistan is going to participate in the ceremony. Similarly, Pakistan Embassy in Beijing is also holding a ceremony to celebrate Pakistan China 70 years of friendship. Pakistan Ambassador to China is playing a leading role to organize different activities in China.  And round the year we have a number of activities to celebrate this 70th anniversary.  
He thanked Prof. Dr. Zahid Anwar for the invitation to the seminar as a keynote speaker and said that it is a very auspicious moment in Pakistan and China relations. He said that he is glad that University of Peshawar (UOP) and the University in Gansu (LZU) have signed an MOU and also hoped that UOP will sign more MOUs with Chinese Universities and ended his speech with a hope that the UOP and its students will benefit from the technological advancement of China.

Prof. Dr Ruijun Long.  (Lanzhou University, China)
Ladies and gentlemen it is my great honor to be invited by the China Study Center, University of Peshawar as a keynote speaker in this online roundtable which is organized to celebrate China and Pakistan 70 years of diplomatic relations.  China and Pakistan are two great Nations and come together  for the past 70 years, their mutual support and assistance have played a key role in international and regional affairs. The brotherly relationship between China and Pakistan had become a model in international relations. Today under the Belt and Road initiative and CPEC framework, China and Pakistan Cooperation will achieve more success in future. 
Gansu where my University (LZU) is based  located in the Geographic center of China. Gansu climate and the landform are very similar to the Northern Pakistan. Gansu has a great advantage in mountain Agriculture, potato Industries, livestock Industries, agriculture machinery, food processing, and clean energy. Under the Belt and Road Initiative and CPEC framework, the Gansu provincial  Science and Technology Department is very active in cooperation with Pakistan in the field mentioned above. In recent years the Gansu province has contributed more than 30 million yuan to support the Gansu-Pakistan projects in the fields of cold water fish, solar energy, agriculture machinery etc. We have also jointly established Cold Water Fish Laboratory in the GB and Biomass Energy Laboratory in Islamabad.
Lanzhou University is one of the best universities in west part of China has expertise in chemistry, geoscience and many other fields. LZU has long term cooperation with Pakistani partners. He Said that in 2001 he sent his PhD student to the Institute of Biotechnology and Genetic Engineering, Pakistan to do research there for six months. I and my colleagues visited Pakistan many times and made efforts for cooperation between universities and institutes of Pakistan and China and attended meetings for linkages development between Pakistan and China. 
As a director of the Scientific Research and Technology Department of Lanzhou University, I also boost to establish a Biomass Laboratory in PARC, Pakistan. During my work with ICIMOD (2016-2019), I was also employed as Ambassador of International Science and Technology Cooperation of Gansu Province. While i had the honor to work with many Pakistani colleagues and also had visited many times to Hindu Kush Karakorum Pamir landscape, PARC, KP and GB. In July 2019 I travelled for two weeks in Chitral and GB to meet many herders, and farmers to learn what we can do some development work together. And during that time, I also led to conduct two scientific expeditions of LZU in northern Pakistan and Tajikistan. I played the role of a matchmakers to coordinate joint efforts and enhance cooperation. Prof Ruijun Long said that he has supervised 4 Pakistani students. Currently, Lanzhou University has more than 100 students and many scientific cooperation projects under BRI and CPEC are going. Under the BRI and CPEC framework, the University of Peshawar and Lanzhou University as well as other scientific research institutes in Gansu can explore more scientific cooperative opportunities personnel exchange, research cooperation and others to make more contributions to promote CPEC sustainable development..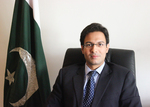 Sayed Mustafa Hyder (Executive Director, Pakistan China Institute, Islamabad)
Firstly Prof Dr Zahid Anwar thanks for organizing this online conference on the 21st May to celebrate this unique partnership between Pakistan and China. I would like to pay my special tribute to H. E. Mudassir Tipu Director General (China) MFA of Pakistan who has played a leading role in bringing Pakistan and China closer not only on the Government to Government level but in his support at civil society organizations, think tanks and public intellectuals and the youth. I would like to talk about three things; what the way forward is for Pakistan and China relations, what we can do now and understanding China and the shared challenges Pakistan and China face. All parties in Pakistan have consensus on friendship with China. Our civilian and military leadership is very clear when it comes to China policy. So the foundation of 
Today we are celebrating the 70 years of Pakistan and China relations. It is important to now look at the next decade what the next decade of our bilateral relationship and what can we do to optimize this relationship. It's very important to have self-reflection introspection and Pakistan has still not optimized and utilized the opportunity that China is bringing to Pakistan. we have received many investment projects in terms of roads and energy that were part of CPEC and has done wonders for Pakistan but being such a close partner of China Pakistan has not taken full advantage of China's experience. 
He said that Pakistan did not take advantage of three things the first one is Poverty alleviation we have a population of 200 million people official 65% of our population is under the age of 35. After covid over 60% of Pakistan's population under the poverty line we have a very big problem of poverty and unemployment. The miracle of poverty alleviation is next door in our western neighbor china. It is right here in front of us that how much China has completely transformed its population and lifted hundreds of millions of people out of poverty within a generation after the reform and opening up and to achieve complete eradication of poverty which was the last year-end of 2020. Under the framework of CPEC since we have now a socio-economic joint working group, there has to be a targeted poverty alleviation campaign like was done in China and the Ehsaas program in Pakistan in collaboration with the leading group on poverty alleviation of the State Council of China, there should be high-level collaboration in poverty alleviation in Pakistan. Again we are very fortunate that China our neighbor and our partner, has been guiding us throughout so there is no reason for Pakistan not to undertake this very big comprehensive program to alleviate poverty. 
Secondly, in China one of the key policies which propelled China in economic growth and transformed China's economic landscape were the special economic zones (SEZs), in Fujian, Shenzhen later there was an industrial park in Suzhou. How they did it and what did they do right also they had some special economic zone which did not take off very well in China and we can learn from that like in Gansu in Henan, some of the SEZs did not take up but the one which did they transformed Mainland China. We have two measure SEZs in CPEC third one in Dhabeji in Sindh Two major ones the Rashakai Special Economic Zone in KP province and the second is the Allama Iqbal Industrial Park in Faisalabad. This is a very big opportunity for Pakistan to Lure Chinese manufactures who are willing to relocate because of the lower cost of production in other countries. Now China has a higher cost of production their labor take big salaries where the cost of production in China 15 years ago is no longer in China so many Chinese companies are relocating but we must understand that the decision to choose a country to relocate is not based on friendship is not based on brotherhood it's based on economics and based on which country is going to offer better incentives. We have to understand that Pakistan China friendship led us so far beyond that it has to be economics.
 I have gone to Cambodia and this is constructive feedback am giving because I am the biggest proponent of Pakistan China relations but we have to move forward Pakistan has to now engage in a way that takes full advantage of China. China is willing to help us giving us everything.
 I'll tell you Chinese companies go to Cambodia within 2 months they get all the permissions electricity, land, gas, NOC, approval and they establish a manufacturing unit. 
Bangladesh which is our neighboring country which was part of Pakistan now they have a 7 % economic growth rate before COVID-19 like this Chinese investment is matured. In Pakistan, we are still striving to have a one window solution. CPEC authority is doing a great job we have a making a lot of effort but still there is no one window solution because my analysis is practical and not just based on reading articles, I meet the Chinese CEOs who are doing the CPEC projects. They have sometimes tax issue, exemption on import machinery not givin, for instance Century Steel which wanted relocate to Rashakai.  The Chinese company wanted to import machinery and it faced problem related to tax exemption. Right now there is no uniform policy in Rushkai giving tax exemption is based on adhocism. We have to make sure that what our policies are in our CPEC SEZs they are competitive and they are unmatched because investors will choose their destination based on policies on how incentivized they are and how attractive they are. 
Thirdly market access and the biggest problem for Pakistan's economy is that we import more than we export. Balance of trade deficit with the world not only with China, we have a balance of trade deficit with everyone, we have a balance of payments issue we don't have enough foreign exchange in Pakistan because we don't export that much the latest figures that we exported to China is $1.87 billion and India exported $20 billion. Why we are unable to export more. Now Pakistan has been given 401 Pakistani products for which there is an established market in China and 1436 products amongst that priority product section 2 of the Free Trade Agreement II that Pakistan signed with China in December 2019. 1436 products some of which are exported by Pakistan, Tarif on 603 products have been lowered and those tariffs are much more lowered for Pakistan than compared to Japan, South Korea, US, Australia, and Germany.  
The key products that we are inclined to export to China is cotton, non-cotton fiber, women and kids garments, vegetable and edible oil, machinery and mechanical appliances, processed food, and fruit. There is no reason that Pakistan does not exponentially increase its exports to China because the Chinese market is the biggest in the world. By 2027 will be the biggest economy in the world. It is right next door, the freight cost is not much. If we are exporting and generating employment half of the problem of our economy will be solved. We need better coordination. Our business community in Sialkot, Faisalabad, Karachi and KP need to export and materialize the market access provided by China. Last year China has given to us products list  which they will import without tariff barrier. So, these are three things poverty alleviation, special economic zones, and market access/ exports. When we celebrate this anniversary today we need to understand China and Prof Zahid Anwar, Director China Study Center, University of Peshawar is doing a great job by having such conversation on regular basis. We need to understand the Chinese system, the communist party of China, the history of China, how China has come into being, What was role CPC also what the role of Deng Xiaoping and his reforms: What is socialism in Chinese characteristics, and the important role President Xi Jinping leadership in contemporary China and what is the US-China big power competition and what that means for Pakistan, what is the Chinese culture and its evolution we have to understand this in Pakistan 
We have not studied Chinese culture and history that much and the best way to do it is to visit China and study in China and the honorable Director General Mudassir Tipu says that 28000 Pakistani students are studying in China. We need to increase that because most of the students in Pakistan want to go to the West; UK, US etc which is fine they have great universities, but it is important that you also discover the Chinese universities Peking University, Tsinghua University, Renmin University, Beijing University of communication and other universities in different provinces, they are excellent, theye are doing a great job and they have exchange programs in many countries, It's very important to study in China, learn the Chinese language and then only then we will understand China better which is a prerequisite for doing business with China and engaging China, we have to understand who we are dealing with. Thank you very much.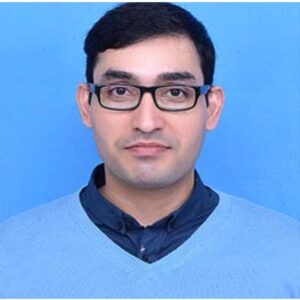 Prof. Dr. Khalid Ahamd (IBA, Sukkar, Sindh)
Today is a really great day for diplomatic relations which were started back in 1951 between Pakistan and China. Today marks 70 years of successful diplomatic relations. Since the beginning, Pakistan and China have been very close friends. Both have faced various challenges but they have always capitalized on their strengths and they have ignored their weaknesses. Pakistan was the first Muslim country that recognized China after its independence in 1949.
The two countries started diplomatic relations in 1951. There were continues and uninterrupted visits by the premiers of the two countries, relations strengthened not only on diplomatic front but in socio-economic field as well especially after 2001 when both countries started to operate in terms of trade economy and people to people interaction so now there are hundreds of people who are working in Pakistan from China and several thousands of people and students who are now in China. That's a very big sign that the relationship has developed over time and in the future, they will further strengthen.
On front many important events happened in the 1970s when Pakistan helped in the normalization of relations between China and the United States and the president of the US at that time, Richard Nixon visited China. One of the major reasons that we have been very close is that we are neighbors too. And it is the philosophy of Chinese and the Pakistani people that we value our neighbors. The Karakoram Highway is a sign of friendship that developed between China and Pakistan. China and Pakistan have become closer and they will strengthen their relationship economically and socially besides strong and diplomatic relations and we have been cooperating in all fronts, even in the pandemic which affected the rest of the world. Pakistan has cooperated and it shall not stop working on CPEC project which is the sign of a good relationship in the long term.
China is one of the few countries where Pakistani feel at home despite many cultural differences.  I belong to Sukkar IBA which was  initially included in those 10 universities from Pakistan who was the part of the consortium and there were 10 top universities from China which were part of the consortium and we have visited a few times since the consortium was established. Sukkar IBA has signed many MOUs with Chinese Universities. . Sukkar IBA is one of the first universities in Pakistan which started its  exchange program with Chinese Universities in 2013. It was an independent exchange program that we started. Now we have exchange programs in many universities in China. We have joint degree programs with Shanghai University and North China Electric University. We have been given special treatment by few universities under the project in which they granted us several fully-funded Master's and Ph.D. scholarships.
I have been working with field Professors from Xi'an Jiaotong University on certain projects. We also have a research project opportunity which was the initiative of the Consortium and initiated by Higher Education Commission Pakistan. We have several agreements so what I see is growing cooperation in higher education between Pakistan and China. This development will add more to the diplomatic and social relations and will integrate both countries socially and economically.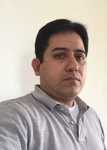 Muhammad Ahsan Achakzai (Former Director CPEC,  BUITEMS, Balochistan)
He discussed about the Pakistan-China relations and focused on the 70 years of the Pakistan-China diplomatic relationship. The bilateral relationship, a time-tested and correctly termed as higher than mountains and deeper than oceans. Our friendship hardly finds a parallel in the modern International relations as it is based on mutual respect, mutual advantages and equality. Pakistan China relations have undoubtedly emerged as a very strong friendship which serves as an exceptional example for the peace-loving nations of the world. Our relationship has displayed durability which has adjusted itself according to the changing regional international scenarios whether it was the disintegration of the Soviet Union, development of Central Asian Republics, East and South Asia as these are just a few scenarios where China along with Pakistan has played a positive role and contributed to maintaining global and regional peace. 
China today is an economic powerhouse and soon it will lead other countries by a significant margin. Moreover, China's development in the last two decades is exemplary. China has amazingly shown sustainable urban development. China has amazingly developed human resources and work ethics. The sincerity with which they are working is amazing. Similarly, China offers unprecedented expertise in agriculture Science, and Technology and I believe that Pakistan has to get maximum benefit out of this great potential. 
Pakistan has its strengths, first and foremost is the young population. Pakistan has approximately a hundred Millions youth, energetic human resource, which can be put to good use. This will not benefit only Pakistan but will strengthen the global and regional economies, and peace in the region. Pakistan has a good repute in the Muslim countries and enjoys immense support from Turkey, Gulf countries and Muslim countries in Africa and these are the markets where China surely is interested economically, and Pakistan can play a constructive and positive role. Similarly, Pakistan has a strategic location that connects China and Central Asian republics with the rest of the world significantly reducing logistics costs and time that will improve efficiency of International trade which will eventually improve the value of money for the customers. What is the way forward? CPEC is already here but Pakistan is not benefiting to the optimum from the opportunity of CPEC. We have seen development in the infrastructure, roads, energy sector but still, we need to take maximum benefit in the human resource development sector. That is how China developed and improved to alleviate poverty in China. More importantly, I would conclude my discussion by saying that our relationship has remained dynamic, and it has to be dynamic in the future also especially due to the fast-changing global scenario whether it be political-economic or security situation of the world I just got a few examples like the growing economic relationship of US and India, the security situation in the Middle East and the return of NATO forces from Afghanistan. All these factors will affect Pakistan and regional countries in one way or the other and during these difficult times Pakistan and Chinese diplomats have done a wonderful job in the last 70 years and I believe they will continue doing this great job. 
Pakistan is located in a sensitive region when it comes to international players who have tried again and again to hamper Pakistan relationship with China. Our joint efforts and diplomatic relations have to overcome all these difficulties and hurdles and we have to continue the good work we are already doing like 28000 of Pakistani students going to China, China Pakistan Universities Consortium.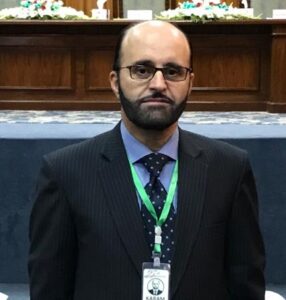 Dr Karam Ilahi (Additional Collector Custom, FBR Pakistan)
In his speech, Karam Elahi (Ph.D.) focused on two dimensions of the theme, one political economy and second on Pakistan-China trade relations. After a brief reference to the regional trade through the historical Silk Route, the speaker said that Pak-China friendship started with the treaty of friendship signed in 1956, followed by the peaceful settlement of border issue between Pakistan and China in 1963, the construction of KKH, and other important events like the visits of high dignitaries from the two countries. The two countries also have deep ties in defense cooperation and trade agreements. Today China is Pakistan's largest trading partner in terms of imports, while in terms of exports China is Pakistan's second largest partner after the USA. However, the question of the trade balance and the terms of trade have been the subject of critical discussion.
Pakistan and China's partnership is coming at a very crucial juncture in the Global political power landscape. After the end of Cold War, the author of "The Clash of civilizations" predicted that there will be new potential power to reckon with i.e., China. China is emerging as a new world leader, and it is not a knee-jerk emergence but a long process in which China evolved in a sustained manner over the years. It has developed its own ideals, its own institutions, and also a model of social-economic development. Probably the West thought that with the domination of its liberal and new liberal capitalist world order, history has come to an end. But Chinese have proved it wrong. China has come up with an alternate model not only in terms of poverty alleviation but also in terms of regional connectivity and creating a win-win situation for the countries of the region and also the world.
We are witnessing the emergence of a new world order this time to be dominated by the East rather than the West which had been a dominant civilization since the Industrial Revolution. This emerging world order is different in many ways from the prevailing dominant Western world order. It is different in the sense that it basically hinges on a win-win situation for all the stakeholders and inter-state partnership and cooperation rather than on domination and hegemony. Also, regional, and global connectivity is characterizing this new world led by China.  This is also characterized by fast-track socio-economic development. It is based on the concept of coexistence and accommodation rather than conflict and domination. With the bulk of the world population living in this part of the world (viz. China, India, Pakistan, Bangladesh) this region can become the pivot of the new world as predicted by Henry Kissinger in his World Order.  
Coming to this trade regime dimension we have to recognize that national leaders and key state institutions have been very crucial in the policy paradigm that has been witnessed in China's rise and in Pakistan's response to the emerging economic and political landscape. The two key ministries in Pakistan and China that are critical in this emerging landscape are the Ministries of Commerce and Customs administrations of the two countries. Of course there are other agencies and departments as well, but these two are the lead agencies in many ways.  On the political leadership side, China has an edge just as it has an edge in terms of trade and industrial growth but Pakistan has also shown amazing political consistency in terms of support to the bilateral trade regime and friendship.
If you look at the vital statistics of trade between Pakistan and China you will see that despite the potential and importance of Pak-China trade, Pakistan has not able to fully reap the opportunities and capitalize on the trade potential. Pakistan has four trade missions in China. Nowhere else Pakistan has so many trade missions. In terms of investment, China is leading the investment in Pakistan with $844 million in last financial year (2020), higher than any other country. Pakistan imports the most from China, both in terms of quantity and value. 26 % of Pakistan imports actually come from China. China is the second-largest export destination for Pakistani products, constituting 9% of Pakistan's total exports. Trade deficit and surplus has been a key issue. We have a robust trade regime with China but the problem on Pakistan side is that it is mostly tilted in favor of China especially after the CPFTA 1. The way CPFTA-1 was negotiated and the concessions that Pakistan actually asked for and the Chinese side granted, Pakistan did not adequately utilize those concessions. China on the other hand utilized most of the tariff line concessions that they had secured in the agreement. The result was that Pakistan continued to suffer from a trade deficit with China. If we look at the trade statistics of Pakistan, with countries that are generally perceived to be Pakistan-friendly (e.g. China, Malaysia, KSA), Pakistan is consistently running a trade deficit with them. We export less to these countries and import more from these countries. On the contrary, with countries that are generally perceived to have less cordial relations with Pakistan (Afghanistan, Bangladesh and USA) we have surplus trade. Pakistan exports more to Bangladesh and import less from Bangladesh and the same is the case with Afghanistan and the USA. So, it is quite intriguing and for the policy makers it is a point worth consideration as to why it is happening. There are many systemic reasons, some grounded in local industrial and trade regime environment, and some related to security environment.
One reason why this CPFTA 1 led to a widening gap between imports and exports in Pakistan trade deficit with China was that China had signed trade agreements with other countries especially ASEAN member countries and resultantly the margin of preference for Pakistan got eroded. for example, rice is a top export item of Pakistan but it still attracts 64% tariff in China despite being very cheap but compared to that the import of rice from ASEAN countries is subject to just 35% tariff despite its high price. So, these factors contribute to the yawning trade deficit of Pakistan with China.
This led to the need for revisiting the whole trade paradigm and Pakistan entered into a strategic trade framework dialogue with China. After protracted negotiations, China finally came forward with quite generous concessions this time. China has an import market of around $2 trillion. CPFTA II that will continue from 2019 to 2024 enables Pakistan to have larger access to that market. 313 priority items of Pakistani exports are have been granted zero tariff. Now Pakistan has equal treatment at par with the ASEAN member countries in the various tariff lines of export items. This will also give Pakistan a competitive advantage. The balance of payment safeguards are now also there. Previously we have thought that some of the imports from China actually flooded our markets. We needed to take care that our local industry is not exposed too much to such unbridled imports from China. Under CPFTA-II, there are balance of payment safeguards and protection of the local industry.
Another serious issue with the CPFTA 1 was that there was no agreement on the exchange of data. There was over invoicing at the export stage and under invoicing at the import stage, that was causing a lot of loss of revenue and foreign exchange loss to Pakistan. This time in CPFTA II there is a provision whereby the two countries will exchange trade data.  This will help in busting organized crimes of fiscal fraud. China will liberalize its import regime for 90% of Pakistan export items while Pakistan will only reciprocate with 67% of imports from China. That again means that Pakistan has been given equitable treatment. With the result of CPFTA II, it is expected that Pakistan's exports will reach up to $12 billion. We all know that Pakistan has traditionally been suffering trade deficit of around $24 to $26 billion, so this will be a huge jump that will hopefully bridge the gap that has remained consistent between imports and exports. The results of the new trade agreement are now visible. For example, last year Pakistan exported goods worth 1.5$ billion to China while this year Pak exports to China have gone up to almost $2 billion. This is a healthy development, and we hope that both sides will take it further.
Some of the lingering issues in Pakistan-China trade include, for example, excessive Sanitary & Phytosanitary (SPS) & Technical Barriers to Trade (TBT) measures. In the trade taking place on Khunjarab-Tashkurgan route Pakistan transporters, exporters and importers complain of large consignments being stuck up due to procedural delays. Some of Pakistani export products are subjected to a lot of SPS requirements. By the time certification is done the products, like cherries and mangoes, are no fit for human consumption. There are certain items like paper and paper board and rice that are still subject to very high tariff vis-a-vis other competitors of Pakistan in the Chinese market. That actually erodes Pakistan margin of preference. In the next round of talks, Pakistan will have to take care of these things. 
Other issues are basically systemic within Pakistan. We have poor infrastructure. Our regulatory regime is not very conducive. As some speakers talked about it that how easily investors in Cambodia and Bangladesh get approval for investment and other ventures within no time. But in Pakistan it takes a lot of time; the procedure is cumbersome and there are questions of integrity also. And then the industrial productivity in Pakistan is also an area of concern. Pakistan has to improve its machinery, invest more on R&D, address the skill deficit, and take care of the input cost. The product diversification and sophistication are other issues. The products of Pakistan lack the required level of sophistication and cannot compete in the international markets and the standards compliance of the products is also an area of concern as are issues of branding, quality certification and SPS requirements. China, on the other hand, has a wonderful infrastructure and the advantage of economies of scale. In cement industry, for example, and China has better competitive advantage vis-à-vis Pakistani cement. Since China is now relocating its industries, Pakistani industrialists must take advantage of this opportunity.
Pakistan Customs and Chinese Customs have enjoyed very good relations. They have gone for a number of measures to boost trade between the two countries. They are also interacting with one another on issues related to drugs, smuggling control and facilitation of legitimate trade. There is also the concept of green channel. China wanted green channel for its agricultural exports and Pakistan Customs acceded to that on the basis of reciprocity. 
There has been the up-gradation of KKH, and China has been very generous in giving support in all these sectors to Pakistan. Pakistan has also taken serious measures to address the systemic problems that curtail its trade promotion. For example, the operationalization of transit trade under TIR convention about a couple of years ago is a huge development. Moreover, with the help from China, there is now fast-track internet connectivity from Sust right up to Gwadar port. The up-gradation of Gwadar port and Sust dry port, and construction of check-posts along the entire CPEC route are all going to contribute to trade facilitation between the two countries. The Directorate General of CPEC transit trade has also been envisaged and will be operational soon. The border management initiative is yet another step that will help curb smuggling and boost lawful trade. The reforms and automation of FBR for the Custom clearance system and the trade facilitation through automation and business process re-engineering are also landmark initiatives. The provision of single window mechanism through Pakistan Single Window, the 9 Special Economic Zones under CPEC and 22 other such zones will revolutionize the whole trade and investment regime in Pakistan.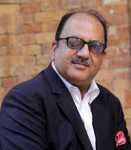 Sayed Ali Nawaz Gillani (General Secretary KP, CPFA Pakistan)
Pakistan and China started their relations 70 years ago. Pakistan-China relations are increasing and developing. China's development is an example for the rest of the world the credit goes to the Chinese leadership and their consistent policies and we need to learn from the experience of China. Pakistan-China relations after CPEC are further strengthening and reaching new Heights. And after the very good slogans of higher than Mountains and deeper than oceans and sweeter than honey, they are iron brothers and are working jointly. To get benefits from Chinese development the commercial, import & export procedures should be made further investors` friendly.   
The present world is very much competitive, and everyone is going to have one window operation to get the advantages and to get benefited from the Chinese policies we have to improve our system likewise. We have to develop a mechanism in all government and semi-government departments. China is developing despite the COVID-19 and China's tackling of COVID-19 was very impressive, it is because its Policies were consistent. No doubt, we have very good friendly relations; we are improving and working to strengthen it further. It is time to think how we can get benefits from Chinese economic development and social prosperity? In the end of his speech Ali Nawaz Gilani thanked Prof. Dr. Zahid Anwar for the invitation to the online round table. 
Conclusion: After the speeches question/answer session started in which many participants asked questions related to the 70 years of the diplomatic relations between Pakistan and China. In the end of the online roundtable Director, China Study Center thanked all the distinguished speakers for their invaluable input and the audience from Pakistan and China for their participation in such a large number.
By
Prof. Dr. Zahid Anwar