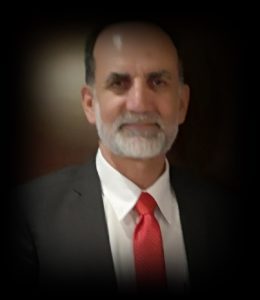 Prof. Dr. Zahid Anwar (Director China Study Center, University of Peshawar)
INTRODUCTION:
China Study Center, University of Peshawar has organized a webinar on theme, "National Day of People's Republic of China 2021". Today is the National day of the People's Republic of China. Pakistan and China are all weather friends. Both these states have cooperated with one another on global, regional, and bilateral issues. China and Pakistan are close friends and this Iron Brotherhood is cherished in both countries. This friendship is considered higher than mountains, deeper than Oceans and sweeter than honey. People's Republic of China came into existence on 1st October 1949 after a long struggle and in this struggle Communist Party of China played an important role which came into existence in 1921. The  Civil War, Long March, Great Leap Forward and Cultural Revolution, all these epithets point to the great sacrifices of Chinese for their national cause. Today many renowned scholars from different Universities of Pakistan and abroad have joined us. I welcome all distinguished speakers and participants, especially Madam Bao Zhang (Political Counsellor, China Embassy Islamabad), Dr Safdar Ali Shah, Director General CPEC at HEC and Prof Dr Muhammad Idrees,  Vice-Chancellor, University of Peshawar. The purpose of this webinar to show solidarity of the people of Pakistan with the people of China, to see how this friendship evolved and what is to be done to further strengthen this all-weather friendship.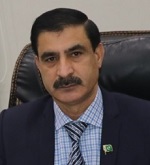 Prof. Dr Muhammad Idrees (Vice Chancellor, University of Peshawar)
It is my great pleasure to extend a warm welcome to all of you on this auspicious occasion to celebrate the 72nd anniversary of the founding of the People's Republic of China. The celebration commemorates the founding of the People's Republic of China, which was established on October 1st, 1949.  The anniversary bears particular importance, and it is significant because of the tremendous progress made in China to build a moderately prosperous society in all respects.
Ladies and Gentlemen Pakistan and China has a history of strong diplomatic relationship that was established in 1951. The friendship between the two countries has grown and maintains an upward trajectory over the last 6 decades. The leadership of both the countries is committed to taking this relationship forward. China and Pakistan relations have developed an outstanding model for relations. The all-weather strong relations are based on mutual trust, respect, and goodwill. Both the countries have signed various agreements in economic, defense, diplomatic, and strategic spheres.  With passage of time, the robust brotherhood became stronger.
Pakistan and China cooperation has increased with the passage of time in various fields including Knowledge industry. The collaboration in higher education strengthened in the wake of Belt and Road Initiative (BRI). China Pakistan Economic Corridor (CPEC) further galvanized the academic cooperation among the institutions of higher learning between the two countries. University of Peshawar is playing an important role in the education of the youth of the province and the region at large. The establishment of China Study Centre at University of Peshawar with the financial and technical support of Embassy of the People's Republic of China in Islamabad has boosted mutual understanding between the peoples of the two the countries. At the end once again, I welcome all the distinguished speakers and honorable guests on behalf of the University of Peshawar to this Webinar. Thank you All.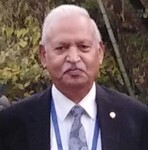 Prof. Dr Safdar Ali Shah    (Director General, CPEC HEC, Islamabad)
Prof Dr Muhammad Idrees, Vice Chancellor, University of Peshawar, Madam Bao Political Counselor Islamabad, Prof Dr Zahid Anwar, Dean faculty of Social Sciences University of Peshawar. Distinguished speakers, ladies and Gentlemen Assalamualikem. Good morning and Ni Hao. Today is the National Day of China, my warm greetings and good wishes to our Chinese friends and Participants, Happy National Day. Ladies and Gentleman this day (National Day of China) reminds us of great revolution, the struggle of the peoples of China under the leadership of Chairman Mao Zedong which culminated in the creation of people Republic of China in October 1949, and the epic journey of the newborn People's Republic of China to the rise of China as a great Global power but above all I believe it is our lasting friendships that we remember on this day and that is exactly what I have made the topic of my talk today. You have also highlighted this, I will highlight such aspects which are little known by the general public that how deep our relations with the areas now called the People's Republic of China and the areas of present day Pakistan then  Gandhara. So, I talk about the historical linkages between Gandhara and China, the role played by the Silk Road and I might talk about Gandhara and China, it might sound strange what role Gandharan played in China and then the Chinese travelers who came into Gandhara, I will talk about the last 70 years of diplomatic relations when we made a new beginning, I would say and then a word about the future of Pakistan China relations.
Ladies and Gentlemen, it is said that Pakistan and China relations were made in heaven. And a great leader Zhou Enlai said that Pakistan and China relations began with the advent of mankind. The historical contact with China is traced back a thousand years before the current era to the reign of Zhou Dynasty that reigned from 1122 BCE to 250 BCE. So that is the kind of depth of our relationship. Then coming close to the AD eras. In 139 BCE, emperor Wu Di sent his envoy Zhang Qian to the Kushan court (2nd Century BCE to 3rd Century CE) please remember these Kushans as a tribe that moved from western side of the present-day Gansu province of China to Central Asia and then onward to Gandhara where they established a great empire.
There were regular contacts between the Han Dynasty and the Kushans of Ghandhara. Buddhism played a very important role.in this relationship. Historically emperor Ming Di (62 CE) of Eastern Han dynasty saw a yellow deity in his dream: a god whose body had the brilliance of the sun and who flew before his palace. So his court astrologists interpreted this as the image of Buddha. So, what he did he sent two of his emissaries to Gandhara to collect relics and texts. So, they meet to very famous monks one was Kasyapa Matanga and other was Bharmaratna and they persuaded them to accompany them to China, with their texts, Relics, and statues of Buddha. They carried them on two white horses. The emperor was so pleased that he built a stupa in the capital Luoyang in 68 CE. It was named "White Horse Temple". This is the oldest temple in China and off course the role played by the two Buddhist monks you can see. So Gandhara had a role to play there.
A word about the famous Silk Road, please remember that the Silk Road was neither a particular road nor a single route. The term "Seidenstrassen" or "Silk Roads/ Routes" was coined by a German geographer, Baron Ferdinand von Richthofen in 1877. So, there were tracks and roads and there were no highways. This modest non-road became one of the most transformative superhighways in human history-one that transmitted ideas, technology, and artistic motifs, not simply trade goods. And please remember that Gandhara was at that time at the crossroads of various routes. So, the best example of this kind of definition or you can call the explanation is the Silk Road between Gandhara and China. Please remember Alexander had come to Gandhara in BC 326 and some of his army was left behind so they established a kind of Kingdom in Bactria later on one of his descendant has established a big kind of empire with Sialkot as its capital. And then there were continues stream of travelers from Middle East to Gandhara, so that is the significance of this route. 
So, the Silk Road played an emotional and psychological role also. So the spirit of the Silk Road was revived in the form of KKH. When this road was built it was named as Friendship Highway and the Chinese side played their role more than their share. They not only built their part of the road on their side but also a part of this road on Pakistani side and number of peoples died. In Urdu it is called "Shahrah-e- Resham". It is the literal translation of the Silk Road. CPEC is yet another manifestation of the ancient Silk Road. Gandhara had been at the crossroads of history and Pakistan enjoys this geo strategic advantage even now.
Another aspect is that there were Gandharans in China. Kanishka's Empire extended right to the Central Asia and to China. And I already mentioned that these great Kanishka's were the tribe from China which moved to Central Asia and then came to Bactria. So, they had links also.  During this time there was free passage or movement from Gandhara to China and from China to Gandhara.
Now we will see the links based on the historical facts and Archeological evidence that Gandharans were in China, and they played a role. So based on some of these observations the "The Silk Road: A New History by Valerie Hansen". She has identified seven Silks Roads into China in the light of excavations of ancient sites, and discovery of documents and artefacts, which show strong cultural integration between Gandhara and China, four sites are more significant.
Niya

Kucha

Caves of Kizil and

And Khotan

Niya: It was an earth by Aurel Stein in 1901. He discovered Kharsohti documents written on wooden slips. These Kharsohti was the Gandharan script which was popular in Gandhara so the people who have writing this must be Gandharans` There is a mention of a Buddhist monk Zhi Qian, who hailed from Gandhara- from the great Yuezhi empire, that was the name of tribe we called Kushan empire. And interesting things is that some of the documents that were recovered from there they had two stamps. One in Chinese style and the other in Gandharan. It is a royal decree of instructions which tells us that Silk rolls were used as currency. So that's why it was also called the Silk Road and the role of Silk as a currency also. So, documentary evidence founds from there. Then comes next the Archaeological site that is Kucha.
Kucha: The fame rests on Kumarajiva (344-413 CE) who translated Buddhist scriptures from Sanskrit to Chinese especially Lotus Sutra. Kumarajiva's father had immigrated from Gandhara. He was a prince and got married into the local royal Chinese family. So, Kumarajiva father was Gandharan, and the mother was Chinese. He has the primacy in introducing Buddhist teachings in China. So, we can say that the Kucheans learned Buddhism from the immigrants from Gandhara and they had close contacts between Kucha and Gandhara. It is said that Kumarajiva frequently moved between Taxila and Kucha.
Caves of Kizil: Another interesting site is Caves of Kizil. It is discovered by Sven Hedin in 1899. It is complex of 339 caves located 67 kilometers east of Kucha. It was built during the time of Kumarajiva. These caves are decorated with masterpieces of Buddhist art particularly the Jataka stories. The stories of the earlier lives of Buddha. Now the stories has repeated in identical way, the way they were repeated in Gandhara. So, this shows that is somebody who is inspiring either had been to Gandhara or had come from Gandhara. Another very interesting observation was that after the White House Temple most of the places of worship / temples were built on the lines of shrines in Gandharan monasteries specially in Taxila. 
Khotan: Another important location is Khotan. There is complete book on this. It was the largest settlement in the South-west of Xinjiang. The earliest Buddhists came to this place from Gandhara, and Buddhism reached eastern China from here. So, Khotan became the center of Buddhist learning. Even the great traveler Fa-Xian and his companions stayed in the monasteries of Khotan, once they came to India and these regions. And interesting discovery was of some coins, which were discovered from here have imprint in Chinese on one side and in Kharoshti on the other. It shows close interaction between Khotan and Gandhara during the Kushan rule, in the 3rd century CE. This shows that immigrants from Gandhara played great role in transmission of Buddhism and off course interaction between the two regions.
Now we talk about travelers who came from China to Gandhara.
Faxian or Fa-Hien: He came here in the 4th Century. He came and he walked on foot and visited most of the sacred places in Pakistan, India, Nepal, Bangladesh, and Sri Lanka. So once he went back, he wrote his travelogue, which is a source of great information on his journey.  One thing that we learn from him is a great Tope in Peshawar. It was thought that it was a highest building in the world. Or what he says, "There was not one comparable to this in solemn beauty and majestic grandeur the finest tope in Jambudvipa that is the Universe or the Known world". He also liked that there were thousands of monks and another important discovery was that Buddha relics from this location. But the relics were handed over to Burma during colonial time.
Buddhist monk Song Yun: Next important is Buddhist monk Song Yun. He came a century later into the 6th Century and then returned with Mahayana Buddhism developed in this region. His travelogue or accounts became, "journey to the West" and his visit to Uddiyana (present day Swat) he has to write about Uddiyana
"The land is renowned for its fertility and produces rich harvest. It is very full of streams and fountains. Flowers and fruits are abundant. The climate is agreeable temperate".
So more Monks came but they came through Pameers.  And the route which is in the Northern areas of Pakistan from where there were various passes, they came over there. And in 8th Century envoy Wukang followed this route, he came to Gilgit and then travelled to India.  And the Monk Che-Mong basically he used a pass which is more than 14 thousand feet. So, it's actually connecting Kashmir with our Northern areas in Gilgit Baltistan. Now another evidence is that the frequent movements of these pilgrims across this KKH and Northern areas. Although in Pakistan there are 50,000 rock carvings and over 5,000 inscriptions in 39 languages have been found as recorded. But only in the Northern areas there are as many as 30,000 petroglyphs that are recorded in the Northern areas alone. The highest density is between Shatial and Raikot on the Karakoram Highway. And the forty mile stretch between Shatial and Chilas is called the zone of Carvings.
The Northern Areas and the routes across Pameer to India or the ancient route between China and Hinduka that is India was  the only link from the Pamirs to Kashmir and Uddiyana (Swat). It is also interesting that some of these travelers like Song Yun who had come basically to this region Gandhara mostly stayed in Gandhara for example in Peshawar, in Taxila and in Swat and they never went onward to India and from here they returned. So Gandhara and Buddhism played important role in developing  historical links between China and Gandhara or modern-day Pakistan.   
There are 4 important passes, so they were across the mountains into India and from here people went to Kashghar and from there they came into India. Another route they identify is the Karakorm pass. And many caravan of traders from Yarkand to Leh. So, these areas played a very important role in the relations of two areas. China Pakistan friendship was made in heaven  and the ingenuity of these relations cannot be challenged. And it is proven through solid archaeological evidence.
Now when we talk about Pakistan China relations, we start the relations from the time when Pakistan established its diplomatic relations with China. Although Pakistan recognized People's Republic of China in 1950. And it severed its relations with Taiwan. It was among the initial few countries to do that. But formally diplomatic relations were established on May 21st, 1951. That's why we said we have completed 70 years which start from 1951 and not from 1950. And then Pakistan has the distinction of being the first Muslim country to recognize the PRC. And we signed the First Treaty of Friendship in 1956. And then PIA had the distinction of first airline from a noncommunist country to land in China. And PIA another important role is open linkages between China and United States.
Another thing which strengthened our relations with China were Panchsheel principles of its foreign policy. These are the five virtues of Foreign Policy which were enunciated in 1954 and then incorporated in the ten principles adopted at Bandung conference in 1955. These are
Mutual respect for each other's territorial integrity and sovereignty

Mutual non-aggression:

Mutual noninterference in each other's internal affairs.

Equality and cooperation for mutual benefit: and

Peaceful Co-existence.
So, these principles had led the Chinese Foreign policy and they have built strong foundation for relations with other countries specially with Pakistan which has proved to be a great friendship. Many watchers of China and Pakistan relations have hardly any things in common. They have two different political systems, different ideologies, and different cultures. So these are the foundations that I highlighted through history which have developed this kind of trust and another thing is the maturity in this relationship.
I will just highlight three testing times when China Pakistan relations were tested. The leadership exercise maturity on either sides. The first one is 1951 when China intervened in the Korean war so there was resolution in the General Assembly of dubbing China as an aggressor. Pakistan did not vote against China in the United Nation General Assembly and stood with China. Then China leadership when in 1954 Pakistan joined SEATO (1954-71) and then CENTO (1955-1959) the two agreements which basically were anti-communism and India, China was not very happy, but they did not complain and finally the things got back. Then in 1954 another situation arose when Prime Minster of Pakistan Bogra spoke "international communism as the biggest potential danger to democracy in the region" It was done in Columbo So again the Chinese leadership exercised again large-heartedness and maturity. So, the relationship did not deteriorate and we went from one good location to another one. 
Now let us see some High points between Pakistan and China. Please remember this that Pakistan spearheaded the efforts at the UN to get PRC its rightful place in the Security Council as a permanent member which finally materialized in 1971.  Then Pakistan facilitated Sino-US talk or relations. First of all, a secret visit of Henry Kissinger to China by PIA and it was followed by the visit of President Richard Nixon next year. So, Pakistan played a role in bringing these two powers near to each other. Then another symbolic high point is Karakoram Highway. I said the number of lives lost on both sides in building this highway shows the kind of well of people to complete this road. It was completed in 1978 and named as the Friendship Highway. It is a matchless manifestation of friendship and cooperation. I said the Chinese did not build the road inside their own boundaries, but they came here and helped us in building the part of the road on our side also. Some other high points include the Defence cooperation. On record General Zia Ul Haq said that the Chinese enabled Pakistan to move towards self- reliance. So, if we are self-reliant in the production of defense equipments and other things so we are also thankful to Chinese for help in this case. Then the road leading to Diplomatic enclave named as "Zhou Enlai Avenue". This Avenue is still there, and this is manifestation of our friendship and probably this was the first dignitary given this kind of an honor. The last foreign dignitary to meet Chairman Mao was President Zulfiqar Ali Bhutto, although he is better known for being the Premier Zulfiqar Ali Bhutto but at that point of time, he was also President of Pakistan. Then the latest development is the China Pakistan Economic Corridor (CPEC) and this Corridor symbolizes the spirit of the Silk Road and that is why it shows the depth and the breadth of our relations and the trust both countries have for each other. Before I close, a word about the future of Pakistan China relations. This is an analyst who makes interesting remarks, and he said "Pakistan is the central part of China's transition from regional power to a global one… holds critical position in China's strategy of defeating the "containment policy" of the West.  They have been trying CEATO and CENTO and other agreements how to contain China and the efforts are still going on.  So, Pakistan played a very important role because this strategic linking I think the future of Pakistan China friendship is very bright.  Then CPEC is flagship project of BRI. It is a $1 trillion plan of China. And this flagship project has been given to Pakistan by China speaks of the kind of trust between the two countries. So, this shows the future intentions of the two countries. Then we have seen over time as I Said that the relations are based on mutual trust and benefits which is a win-win position. As president Xi sometimes said they want to build co-prosperity regions and all go together and prosper together that is the kind of development which is more lasting. Then we have seen there is unanimity of views on global issues in the General Assembly, Security Council, and China has supported Pakistan on Kashmir issue and we have supported China on Taiwan and other important areas. There is no interstate conflict between the two countries. We share a border but there are no border conflicts, we resolved these border issues very early. Then Pakistan and China have number of initiatives, strategic projects, one example is JF 17 Thunder, and this has been a very successful project, I think there will be many more. I personally say that the relations among the state are based on mutual benefits. Most of the new projects and new direction based on mutual trust and mutual benefits. So, the future of Pakistan China relations is very bright. Thank you very much. I just wanted to highlight that these relations are not 70-year-old they are millennia old, and they were very intense relations between these two countries, and we have a historic strength for these relations. And we hope that this spirit will continue, and Pakistan & China will have a wonderful relationship in future as well.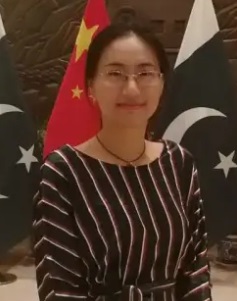 Madam Bao Zhang: (Political Counsellor, China Embassy Islamabad)
Good mooring and thank you Dear Prof Dr Muhammad Idrees, Vice-Chancellor, University of Peshawar, Dear Prof. Dr Safdar Ali Shah, Director-General CPEC- HEC and Dear Prof Dr Zahid Anwar, Director China Study Centre, University of Peshawar, Assalam-u-Alikum and Good Morning to everyone and thank you for inviting me to speak at this webinar to celebrate the 72nd anniversary of the founding of the People's Republic of China.
First of all, I would like to convey the best greetings from Ambassador Nong Rong to all the friends present today. First, I would like to thank Prof Dr Muhammad Idrees and Prof Dr Zahid Anwar of the University of Peshawar for initiating this webinar on the China's National Day. I think our happiness of the National Day celebration is doubled when we share it with our friends and I still remember my first visit to the University of Peshawar and I was astonished by its long history, rich culture and the beautiful campus. I wish to visit University of Peshawar again after the Covid situation is over and also my thanks goes to Dr Safdar Ali Shah (DG CPEC- HEC) for giving us very wonderful lecture actually I should say, especially the way you touched upon the historical linkage between China, and Pakistan I still remember my visit to the museum of Lahore, Museum of Peshawar and Museum of Taxila where I found very beautiful Buddha sculptures. I think that bring me very close to Pakistan. This kind of historical linkage is always there, and I was inspired to work harder for our friendship. But also, would like to thank HEC for supporting the China studies in Pakistan. I think it's a great cause to work for promoting understanding of the two people especially among youngsters, I think that in the past seven decades of relations our strong friendship was not only based on government to government, business to business and  military to military cooperation but also more importantly people to people contact so I would like to thank the HEC and also the different universities in Pakistan for supporting of our bilateral corporation and this kind of understanding among our two peoples. I think the small trees we plant together today they will grow up into a towering tree and the future generations and all of us will benefit from that. I would like to say it as all the respected speakers and friends around Pakistan also the professor from China, I can see some of my good friends are present today but honestly, I feel myself a student while speaking in front of the learned Professors and Doctors make me feel myself a student and I wish to learn from the wisdom and the knowledge from all of you to better promote the China Pakistan cooperation. As you said today that today is the National Day of China and I think that all of you have shown a very good understanding of China and of the China Pakistan relations especially when we are looking back at the history, we have close cooperation and relations. But still I feel that there is a need to promote more understanding of Pakistan`s society what China was, what China is and what China will be. Because of the time limit I want to speak less but I would like to add few more points first 2021 this year is also the 100th years anniversary of the foundation of the Communist Party of China so it's very big and significant year to all Chinese people and nation, I think this is time to look back at the 100-years journey of Chinese nation and seek true aspiration from that journey which enabled Chinese people what they are today.  
I think the most important conclusion that we learn is that without the CPC there would have been no new China. All the struggle and sacrifices and creations through which the CPC has united and led Chinese people in the past 100 years I think its to be tied together by one ultimate theme that is to bring about the greater rejuvenation of Chinese nation. Now CPC has over 95 million members, be it public servants, University professors, businessmen, artists, any profession you can name, they all have the CPC members. Without winning the mandate of the people and without serving people wholeheartedly the CPC would have never grown from a 50-member small party to the biggest party in the world. I think this is a tremendous achievement and also, it's a hard one. Recently there are some talks in Western society about separating the CPC from the Chinese people I think it is totally wrong and we hope that all friends can see these false allegations and out of the political calculations and also support us and to see the China from this kind of prospective. The second point I must say under the strong leadership of President Xi Jinping the Chinese people are marching confidently and strive towards the 2nd century goal of building China into a great model socialist country in all aspects. We are confident about the goal we are about to achieve but also we know it's a hard journey and we are very clear about the challenges we are having. As you can see that domestically China development is growing very fast but when we look at the international and regional dynamics there are lots of uncertainties. Recently as our President Xi Jinping in his address to the United Nations General Assembly pointed out that the world is at historical crossroad and also I think there is similar kind of thinking in Pakistan. As your Prime Minister Imran khan also stressed that the world is facing multiple challenges. So I think that our two countries share the common views on a world and also the common views on the regional dynamics. And our approach and solutions are almost the similar so talking about the crossroad I think there are two ways one is to build a community with a shared future for mankind and for the Asian countries also that uphold the international system with the United Nations as its Core and international order based on international law. Treat each other with respect and as equal, stick together in time of difficulties and pursue the win-win Corporation. That is the approach of China and also I think that's approach of Pakistan whenever we are talking about this kind of regional situations, International situation in any of international forums I think both of our two countries are upholding peace, justice, corporation, win-win resolution instead of provoking conflict and confrontation. Still there is another trend in the world that is to insist on isolation, exclusion to impose their domestic rules over others to draw lines with ideology and engaging small circles and small groups with very specific targets like we can see now in the Indo Pacific strategies.
There are different approaches but to China Pakistan we are very clear that we are on path of cooperation and the win-win situation for each other so I think that we are on the right side of the history so we would like to keep this kind of strategic communication with Pakistan. Work together for more exchanges of mutual learning and also to continue to promote the Belt and Road Cooperation specially the CPEC. Also, recently I read from the news reports there are still some thoughts on transparency and the debt trap of the CPEC. I think that is not true story, the CPEC has brought this kind of a Win-Win Corporation to Pakistan based on mutual respect. So with the CPEC jobs are created, revenues are created and power supply also ensured. We all know that the CPEC has brought about 1/3rd of power supply and it just created the 75 thousand jobs for Pakistan and also which now that Rashakai the KKH2 I think the province of the KP enjoys better situation to attract investment from all over the world and also within Pakistan. So that are the benefits of the CPEC and I think the CPEC entering into the 2nd stage will enjoy more benefits in future so there is never a kind of debt trap for Pakistan. Pakistan is the best friend of China if China treated its best friends with the debt trap so how can China finds more friends in the world. So, I think it is kind of false allegations against China Pakistan against the CPEC but there are still a lot of markets here in Pakistan then I would like to call all the friends to work together with us to find this media projection of the China Pakistan Cooperation as just now as Prof Safdar Ali Shah said  Pakistan is in critical position in this kind of strategy of containing policy of China so I think we are fully aware of the situation and we look forward to a very close cooperation with all of you. I think with all these words, I would like to thank you once again for inviting me to speak at this forum and I would also like to welcome the suggestions from your side how to better promote China Pakistan Corporation; Pak China Dosti zindabad 

Prof.  Dr. M. Iqbal Chawla    (Dean (r) Faculty of Arts and Humanities, Punjab University)
Bismillah Irahman Rahim. Thank You Prof. Dr Muhammad Idrees, Vice Chancellor University of Peshawar, Prof Dr Zahid Anwar Director China Study Centre, Madam Bao Zhang and other distinguished speakers Assalamualikum. Thank you very much for giving me a Chance to share my thoughts on China Pakistan relationship. First of all, let me say Ni Hao to Madam and to other distinguished guests. I am happy to see our Chinese friends are celebrating their national day. I am very happy to listen the lecture of Prof Dr Safdar Ali Shah that was a thorough and complete survey of the history of relationship of China and Pakistan from ancient to modern time. That was the great connectivity which he has highlighted with his wonderful empirical analysis. So I would not add further to what he has already explained. Pakistan and China are tested friends. This friendship and relationship is ideal in every sense of the word.
Madam has wonderfully explained Pakistan China tested relationship. This friendship was tested in 1960s, 1970s so on and so forth. China remained steadfast despite difference of ideologies. CPEC is a milestone that will strengthen people to people contact and understanding and that will actually benefit our universities too. We have enrolled Chinese scholars in the Department of History and Pakistan studies at the Ph.D / MPhil levels in the Punjab University. We signed many MoUs with Nanjing University, Beijing University, Changsha University, Northeast University, Shanghai University and many other universities. Professor Zahid Anwar has cleared the point that CPEC is not Chinese attempt to colonize Pakistan like that of East India Company. CPEC is based on Win-Win model. Because China model is soft power model based on peoples` progress. After the Cold War China is once again a major player in the world politics.   This time we are lucky that we are not standing on the wrong side of the history. We are standing on the right side of the history like Prime Minister Imran khan day before yesterday said that there were some kind of factors due to which the progress of CPEC in Pakistan was little reduced. Now it is in full bloom and we believe that it is all in favor of Pakistan. There are many neglected areas in Pakistan; CPEC project will help in its development. The CPEC that is actually linking Gwadar to China, and actually, going to benefit those regions which somehow remained backward in every sense, so we believe that the Belt and Road Initiative is beneficial for the world and especially CPEC is actually beneficial for Pakistan more than China. That is why our love for Chinese people is increasing and enhancing, there is no misconception whatsoever regarding CPEC at public and private level.  
Another thing is the recent fall of Kabul, we feel that there were some concerted efforts to sabotage, to create hurdles in the construction of CPEC in Pakistan. Like you said that containment policy has been going on and Pakistan was used as a proxy unfortunately but now under the leadership of Prime Minister Imran khan Pakistan is not going to become proxy anymore. And we are lucky that Afghanistan is now free. Pakistan is not to become a proxy especially against China and we also believe China had never let us down in many times. Whenever we needed China support, diplomatic or otherwise China was always there. We want to send our best wishes to China because of the Chinese progress and China emergence as a superpower. Keeping in view the current regional situation Pakistan is also emerging as an important player. Thank you very much.
Prof. Dr.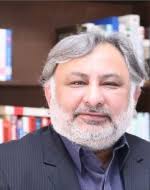 Nasir Afghan (Director China Study Center, IBA Karachi)
Assalamualikum, Ni Hao, thanks to Dr Safdar`s wonderful presentation and Madam Bao for her presence and sharing her views about Pakistan and China`s positions about different issues and areas. I thank Dr Zahid for arranging such a beautiful webinar. First of all, happy 72nd birth day to China. It has waged a struggle and got success after tremendous sacrifices. Many people gave sacrifices during cultural revelation. China has become stronger especially when Deng Xiaoping took control of China in 1978.
Today China is a superpower due to the contributions of Deng Xiaoping. We should remember the qualities of Chinese leaders who transformed China. I think Chinese by nature are hardworking, family oriented and they always save money for the future.  Our two peoples have many commonalities. When I was a kid I used to watch Chinese revolutionary movies which inspired me. There is propaganda going on against CPEC. I think there is need of information corridor between China and Pakistan may include Afghanistan, because there is no information corridor there is also need of social media strategy for the success of second phase and third phase of CPEC. We need to influence people perceptions as perceptions influence behavior and if we do not influence perceptions, we will not be able to influence the behavior of people.  The important thing is to realize how can we improve our relationship in the future? CPEC should include human development beside infrastructure, power, road, energy etc. If we don't solve the health and education related problems of people we will not be able to get full benefits from CPEC projects. So we need to focus human development side, social development side within the CPEC also. I propose that Shanghai university, Tsinghua university, Fudan university, Beijing university should set up their campuses in Pakistan, it will help us to transform the level of education, increase our capacity both in private and public sector and also help us train our industrial workers.  A lot of Chinese industries came to Pakistan in Karachi, and they said we don't have local skilled manpower here. The kind of trained skilled manpower we want for our industry. I think it is very crucial that we setup such training centers in universities in Pakistan to train our next generation of factory workers. China can help Pakistan in the area of agriculture by transfer of agricultural technology. 70 % people are working in agriculture sector but our productivity and efficiency is very low. Chinese industries` transfer of agriculture practices, knowledge and setting up think tank on agriculture policy will help considerably. It is not only transfer of technology but also the learning how to manage farms, how to plan and how to sell these things, I am using this platform to highlight our areas of opportunities. We know that we have great friendship with the Chinese people and we respect two countries in the world one is China and the other is Turkey. We have opportunity to transform this relationship with China to the next level of generations. We are very grateful to Chinese friends as they have supported us always.  We need to adopt too many things from Chinese friends. One of the most important things is the merit system in China and the Confucius system that was developed during the Han dynasty. I am grateful to Prof Zahid Anwar, Dr Safdar Ali Shah and my other colleagues especially Madam Bao Zhang.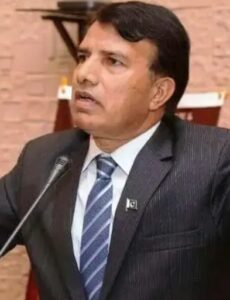 Prof. Dr Muhammad Khan     (IIUI Islamabad)
Bismillah al rahman al Rahim, I am extremely grateful to Prof Dr Zahid Anwar. Thank you very much University of Peshawar, much respected panelists, delegates, representatives from the Chinese Embassy in Islamabad and all the speakers.
Ladies and Gentlemen in today's webinar I would be talking about the personality of a President XI Jinping, a man who as a matter of fact has two visions, one internal and the other external or  global. I have visited China more than a dozen time but more than that I have the honour to have the Chinese Fellowship from National Defence University Beijing Because we are used to have an exchange program between National Defence University Islamabad Pakistan and NDU, Beijing and the I had the honour to be there in NDU, Beijing . I enjoyed Chinese hospitality and respect they have for the people of Pakistan and rightly said by President XI Jinping that we are the Iron Fist. Indeed Pakistan and China are Iron Fist. Our friendship Inshallah is going to be long lasting and that's not for a particular time and that time has proved, that from 1950 till today it is 2021 that we are enjoying this friendship and that today we are here to pay homage and pay respect to People's Republic of China and particularly the Communist Party which indeed has founded this modern China. I remember that this was a great clash between the communist and the Nationalist and finally the Nationalist were not finding a way where to go after the defeat in 1949. And Pakistan was among the first country which recognized People's Republic of China and continued its support during the Cold War so that People`s Republic of China its rightful place in the United Nations Security Council membership which was with Taiwan i.e., Republic of China. Today Pakistan recognizes one China policy. There is no second option and second question on that.
Now let me talk about President Xi Jinping. The life of President Xi Jinping is the story of a statesman and leader who has seen all ups and downs within Chinese Communist Party and mainland China. He remained intimately involved in the process of reunification of Taiwan with mainland and clashes took place in Hong Kong.
Indeed, President Xi Jinping has the collective wisdom and experiences of all former Chinese presidents, Chines political leadership, and the Chines bureaucratic structure. While working behind the scene, he has been instrumental to previous presidents and premiers who gradually brought China to the current stage of development.  Soon after taking over as the President of People's Republic of China, Mr Xi Jinping initiated reforms and developmental packages at domestic level. Besides, he initiated major reforms in the foreign policy of China with a clear intent of projecting China as a global power. The domestic policy of Mr Xi Jinping includes the idea of a "Chinese Dream." which includes two aspects:-
One; by 2021 (the current year); on the eve of completion of 100 years of the founding of the Communist Party of China, the country should become a "moderately prosperous society." China is rightly evolved into economically prosperous and politically forward looking society.

The second milestone is 2049, the centenary of the People's Republic's establishment, the modern China. The year is said to be the decisive year with respect to China's global status; the level of a super power. This was amply clear from the address of President Xi Jinping to 76th Session of UNGA.
In this address he projected China as an alternative power at the global level. It was a clear message to international community for a "win-win cooperation and well-rounded development" which runs counter to the current unipolar world order under US. In the same address, the message to developing world was for a "post-U.S. dominant world order" in which Chinese economic developmental model will play a decisive role. It means the Global South which constitutes 75% of the population is being asked to follow China rather than US and the West for a Win-Win Economic Model. In the field of financial and economic reforms, President Xi brought fundamental changes. He considered private-sector companies as the true engine of Chinese growth. "The Made in China- 2025 policy, which aims to propel the country to the fore in the industries of the future, is based around state-directed industrial policy."
He further decentralized the industrial system for better quality production. It was because of massive economic and industrial reforms which brought China to a superior position at international level. Indeed, under President Xi Jinping, United States was given a befitting response by China, once President Trump wanted to down-play the Chinese economic development; the economic war. Mr Xi Jinping said that, "No one is in a position to dictate to the Chinese people what should or should not be done."  Unlike previous leadership of China, President Xi Jinping took a clear and tough foreign policy stance at the global level. Some people even say that, it was a hard-line stance of China, especially on the "security issues as well as foreign affairs, projecting a more nationalistic and assertive China on the world stage." Nevertheless, China has asserted itself to take the leadership role at the global level. Winning economic war against US, having a greater ingress over African Continent and the Middle East to the dislike of many states are some of the examples of Chinese assertive foreign policy under President Xi Jinping.
Another dimension is to the disliking of Washington, President Xi declared the contemporary China–United States relationship as a "New type of great-power relations". Mr Xi warned the US and the world that, in the event of any confrontation between China and US, there will be a disastrous situation for both states. Besides, President Xi Jinping is against the United States`s Asia Pivot or Rebalancing Asia. He believes in the unity of Asian Continent and Asian community. "Matters in Asia ultimately must be taken care of by Asians.
Asia's problems ultimately must be resolved by Asians and Asia's security ultimately must be protected by Asians". Under Mr Xi Jinping  China has turned into as an assertive rising global power with clear motive of undoing the current world order. China demonstrated this show of force against India in the East Ladakh area of former Princely State of Jammu and Kashmir. The Indian troops were badly beaten back in September-October 2020 with heavy losses to Indian Army and capturing hundreds   of kilometres area in Aksai Chin along LAC. This was strategic win of China over expanding power of India. Indeed, Mr Xi Jinping is in the process of taking over the role of global leadership after a vacuum in this important international position. President Xi is viewed as the most powerful Chinese leader since Mao explains to the world "how China works, what it intends to do in the coming years during his tenure as President and how its unique governing system will get it there."
At global level, President Xi Jinping's vision envisages; China may distance itself from US gradually without getting into the former Cold War model. The new Chinese approach under President Xi Jinping would follow a model, to discredit United States internationally for what it did in last 20 years in Afghanistan, the Middle East and elsewhere in the world.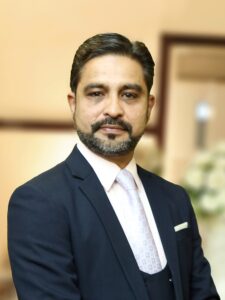 Dr. Tahir Mumtaz Awan (Director China Study Center, CUI, Islamabad)
Assalamualikum. Thank you very much Prof. Dr Zahid Anwar for arranging the seminar I would like to thank Prof. Dr. Muhammed Idrees, Vice Chancellor, University of Peshawar, Madam Bao Zhang from the embassy and Dr. Safdar Ali Shah from HEC. Today, we are celebrating the National Day of China. Discussing the economic growth, the CPEC, the BRI and other such initiatives are really important but what the king of Bhutan said is also important. He said that growth doesn't matter unless people are happy.  So, our people and Chinese people are happy. Bhutan in fact was one of the first country which initiated the GNP of happiness (the happiness index) and even in the time of pandemic we have seen that in 2020 China was on 94th and right now in 2021 China is 84th  in the happiness index, even during the pandemic we have seen happiness and economic growth in China. I think it was because of the way the government has taken care of the people because of how the people were taken care of and how well the vaccination was organized? COVID-19 infected very quickly and vanished very quickly. I talk about the golden week.  The festivals in Golden week are celebrated in China every year. When I was in China I also saw the Dragon boat festival, the races of boats and the spring festival when cities are covered with flowers and small oranges. During the festival you'll find moon-cakes everywhere. Festivals improve the happiness index.
It is not only that we see that pandemic is making our lives measurable and pandemic is making people sit in their rooms in the lockdown, it is also the festivals the Chinese celebrate and happiness they enjoy during their holidays. I hope if my friends have visited China they would have observed this. I have observed that a large number of people visit the Great Wall of China, celebrate festival and become happy.
There are some measures to strengthen and stabilize the consumption of key sectors for example promoting new vehicles` sales, the purchase of second hand vehicles, promoting the sale of home appliances, furniture, home furnishings and boosting catering services growth. These are some other recommendations that can be followed to increase this GNP of happiness, and raise happiness index. We have to promote the healthy development of online consumption as pandemic has made us learn new things. These new online consumption patterns have increased online consumption and the brand and quality consumption. Expanding the green recycling and expanding the imported products. China has achieved zero poverty in the Urban Sector. So by promoting this commerce we can also help our country. We are still lacking in some of the construction expertise, the way Chinese engineering firms are working we can begin try to transfer that Technology. This all comes under the BRI and CPEC big initiatives. They are helping  us to increase the happiness` index. We have to make people feel comfortable in these hard times. I would like to end my talk on a great wish; Happy National Day. Thank you very much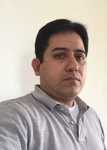 M Ahsan Achakzai: Chairman, Economics Department, BUITEMS, Baluchistan
Thank you so much Dr. Zahid Anwar Sahab for giving me this opportunity to participate in this webinar and I would like to congratulate China on its 72nd anniversary and my special regards to Madam Bao Zhang who is joining us from the Chinese Embassy Dr Safdar Ali Shah from the Higher Education Commission, Prof Dr Mohammed Idrees Vice Chancellor, University of Peshawar and our very dear friend Nasir Afghan from IBA. It's always a pleasure to see you all and meet and share ideas and views. So initially Dr. Safdar Ali Shah has discussed in detail the history of Pakistan and China Relations, similarly Madam Bao talked about the people to people contact and my friend Dr. Nasir Afghan also talked about that we should increase people to people contact. I am focusing in my speech on Baluchistan and CPEC and I am very happy to inform my friends that in 2019 government of Baluchistan ask me to conduct a study on the employment opportunities that CPEC will bring to Baluchistan and after careful study I am just going to share some of my findings that my estimates were that CPEC will bring about two hundred and twenty thousand direct jobs to Baluchistan. And I can name some of the projects, the coal fire power plant Baluchistan is expected to bring about 8,280 Jobs, the 300 MW imported coal-based power project in Gwadar is expected to bring about 4100 Jobs, the Bostan industrial zone will bring about a hundred and twenty thousand jobs, Quetta Mass Transit 500 jobs, road infrastructure Projects will bring about 10,500 jobs, Gwadar project will bring about 76100 jobs. The total estimate of job opportunities is two hundred and twenty thousand jobs.  Now the problem is that we all talk about that CPEC will bring economic prosperity to Pakistan but interestingly these things are very slow at this point in time, but it does not mean that it is not moving towards the right direction. The province lacks skilled people required for these projects.  The Government of Baluchistan has already decided to open institutes in southern (Uthar Area) and northern Baluchistan (Bostan Area) to give technical educations and teach the required skills to young people of the province.  The good part about CPEC is that we are moving in the right direction which is a natural course of action as Dr Safdar Ali Shah mentioned that the friendship between China and Pakistan. I see in Quetta city many new big buildings are under construction, the real estate market people think that when CPEC projects kick off and Chinese start coming to Baluchistan they would require accommodation. The kind of accommodation they are used to I mean these new high rise constructions that is coming around the city, is not the usual kind of construction that is made for the local population. So, the quality of those buildings is way above the local standards. It is really interesting to know the pace might be slow, but things are moving in the right direction and eventually we will see that this friendship will endure. We look forward to benefit from this meanwhile as USA has evacuated Afghanistan and we are the closest neighbors. So, we will be requiring more support from international friends like China, and we will be counting on them in these difficult times so as far as Baluchistan is concerned we are positive that this friendship will be long lasting and it will eventually result in economic prosperity of the region and the country for sure. Thank you very much Dr Zahid Anwar once again for giving me this opportunity to share my views on this auspicious occasion thank you.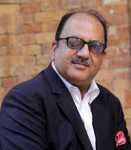 Sayed Ali Nawaz Gilani   (General Secretory KP CPFA Pakistan)
Assalamu Alaikum Ni Hao and thank you very much Dr Zahid Sahab for giving me this opportunity to speak on this auspicious occasion and thank you to UOP and all the honorable panelists especially to Madam Bao for her precious time. This is the occasion that we have to celebrate China's role as a confident global player. Today I have written this article that now China become a very confident and known global player at the world stage and whether Western countries accept it or not, but this is a fact that after a very die-hard efforts and the vital role played by the Chinese Communist Party and visionary leadership and dedicated and devoted people of China, they bring people Republic of China to the global stage as a strong player. We have realized and we have to appreciate it. Dr Safdar Ali Shah has explained in historical context the long and deep relationship between China and our part of the Asian continent. We have seen that China and Pakistan are natural friends and I am not talking about particular relations I am talking about people to people relations and mutual respect between the two people. Madam Bao very gently explained the misunderstanding created by the Western media openly that they don't like the rise of any power from Asia. This is the occasion, I am congratulating China on the success and appreciating China for sharing the fruit of prosperity with its neighbors and friends, so this shows the Chinese courtesy towards its neighbors and friends. And I am confident Dr Zahid Anwar Sahib that this type of webinars will be organized on regular basis. And we can cooperate on   Information about Chinese national festivals, culture and relentless struggle.
Once again thank you very much, this the time that understanding about China should be enhanced in all walks of life. And there is a great need that our university and our institutions like Nasir Afghan Sahib has mentioned from IBA Karachi that understanding should be increased to clarify misunderstanding that is created by the Western media. With these few words thank once again to the China Study Centre, University of Peshawar and all the honorable panelists. Pak Cheen Dosti Zindabad (Long Live Pakistan & China Friendship).
In the end the Director CSC thanks all the participants of the webinar who attended it including many faculty members, students, scholars, diplomats, journalists, officials and businessmen.